Mira Nair is a popular Indian American Filmmaker who was born in Odisha. She is now based in New York and she makes movies for the international audience. The main subject of her films is Indian Society and she covers various aspects of the Indian Society in her movies. She is the founder of the production company Mirabai Films and her career is not just restricted to directions but she is also a successful producer.
Mira Nair is known for movies like Salaam Bombay! (1988), Mississippi Masala (1991), Monsoon Wedding (2001), and Kama Sutra: A Tale of Love (1996). She also received Padma Bhushan in 2012 for her contribution to the industry.
Life and Early Work
It is known that Mira Nair was born in Rourkela, Odisha on 15 October 1957. Her mother worked as a social worker and her father served the country in Indian Administrative Services. Most of her childhood was spent in Bhubaneshwar. At 11, her family moved to Delhi and at 13, she moved to Shimla to complete her education. She completed her education from Miranda House and after her graduation, she enrolled at Harvard University under a full scholarship program. Mira Nair got married to Mitch Epstein in 1977 but the couple filed for a divorce after 10 years of marriage. In 1988, she got married to Mahmood Mamdani and the couple gave birth to a son together.
You will be surprised to know that once upon a time, Mira Nair was really interested in acting. She performed in several plays written by the Bengali performer, Badal Sarkar. She got an initial start at Harvard University when she was involved in making a documentary on Indian Culture. This was a requirement for her thesis at the university and she successfully produced a short movie called Jama Masjid Street Journal.
Filmmaking
After making her first documentary at Harvard University, Mira Nair worked on her second assignment in 1982 and this was yet another documentary from her. She received the Best Documentary award at American Film Festival for her documentary So Far from India. After this, she completed 2 other documentaries which were Indian Cabaret (1984) and Children of a Desired Sex (1987).
Her filmmaking has revolved around the Indian society. The topics include cultural spheres, social spheres, and even economic spheres. The work is diversified when you look at the different aspects of the culture that she covers. Over the years, she covered more such amazing topics and she enthralled the audience by covering bold subjects.
The Cinema of Mira Nair
After directing 4 documentaries, she stepped into a different domain. The first movie after these documentaries was Salaam Bombay! This movie was nominated for several awards and this was the start of a new era for Mira Nair. In total, she directed 23 movies until now. The most recent one is A Suitable Boy. Mira Nair also received several awards which include Golden Athena, Blue Ribbon, Golden Camera, UNESCO Award and many others
Mira Nair on Art House Cinema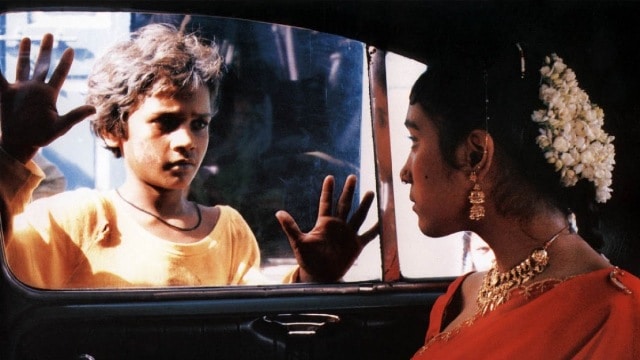 Salaam Bombay is a 1988 Hindi film directed by Mira Nair. It revolves around the lives of children living on the streets of Bombay.