Akramana (The Conquest) is a 1979 Kannada film directed by Girish Kasaravalli. It had Vijaya Kashi, Vaishali Kasaravalli, Padmashree and Chandrakumar Jain in the lead roles. The film is a psychodrama revolving around its three protagonists, their struggle to break free from the limitations of family and tradition, and the ultimate acceptance of the realities of life.
Cast
Vijaya Kashi
Vaishali Kasaravalli
Padmashree
Chandrakumar Jain  
Crew
Direction – Girish Kasaravalli
Production – Saratkumar Rao 
Script – G.S. Sadashiv
Camera – S. Ramachandra 
Music – B.V. Karanth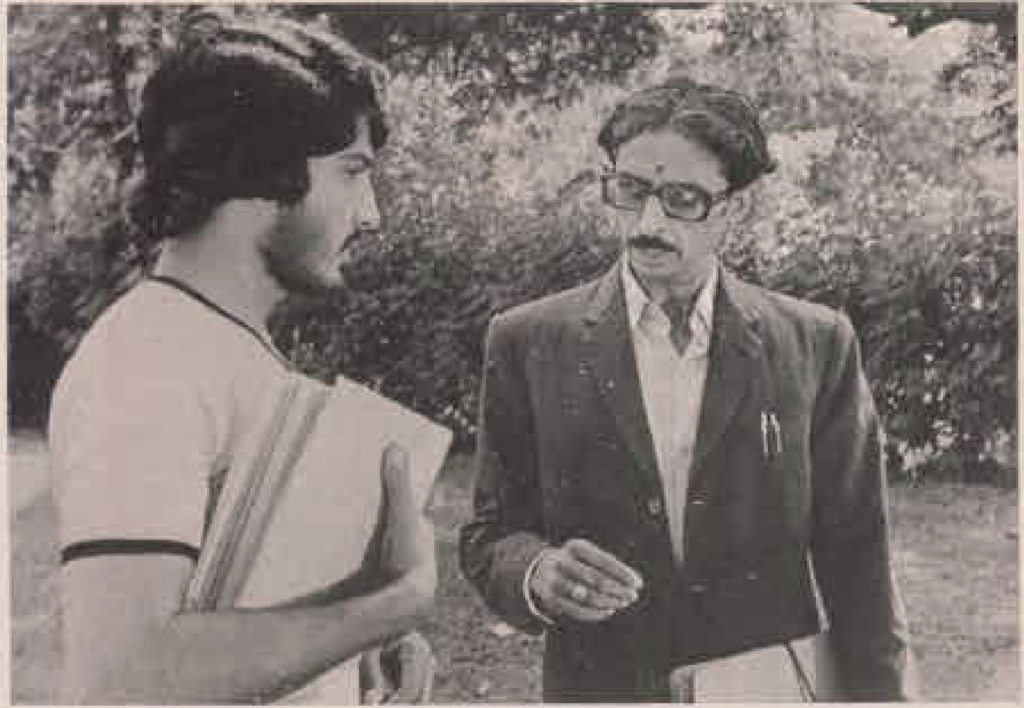 Ravi is a college student staying in room that he shares with his classmates. Lakshmi, a young woman lives all alone with her son nearby, and captures his attention.
Intrigued by Lakshmi, Ravi is determined to get to know her better. The friendship that ensues is, however, short-lived. However much he tries, Ravi fails to understand the apparently conflicting traits in Lakshmi's character; Lakshmi abandons her pursuit of her unfulfilled childhood dreams and reconciles herself to the demands of a household.
In a remote town, Ravi takes up a job as a college lecturer. The memory of Lakshmi is ever present. On a hunch that she is Lakshmi's sister, Ravi befriends Nandini, a student of his. He is eventually drawn towards her and becomes the abettor of her psychological fears and conflicts. 
At this point, the film assumed the nature of a psychodrama centering around the personality portrayals and comparisions of the three central characters – Lakshmi, Ravi and Nandini. Just as Lakshmi could not rise above the limitatitons of traditional family ties, so also is Nandini unable to free herself from the pressures of her environment and devotion towards her mother. This shortcoming in Nandini leads to the estrangement of the lovers as did a similar shortcoming in Lakshmi earlier. 
The film's resolution lies in Ravi's acceptance of his inability to make both sisters recognize and overcome their failings. In understanding this, Ravi accepts the realities of life. 
First published in Indian Panorama 1979-80. DFF Archives.