Satyajit Ray (1921-1992) was an Indian filmmaker, screenwriter, music composer, author, artist and lyricist, regarded as one of the greatest filmmakers of all time. He made films in Bengali and Hindi and also authored short stories for children. Ray is regarded as one of the greatest filmmakers who ever lived, in India and internationally, and is considered in the same category as greats like Akira Kurosawa and Jean Renoir.
A prolific filmmaker, Ray directed 36 films during his lifetime, including documentaries and short stories. Some of his most famous films include The Apu Trilogy (Pather Panchali (1955), Aparajito (1956) and Apur Sansar (1959)),  Jalsaghar (1958), The Calcutta Trilogy (Pratidwandi (1970), Seemabaddha (1971) and Jana Aranya (1975)) Charulata (1964), Jan Aranya (1969) and Shatranj Ke Khiladi (1977) along with a host of his lesser-known works, most of which are equally fine specimens of storytelling. His films are a kaleidoscopic montage of moods, techniques, and genres: comedy, satire, fantasy and tragedy. Though he was known for his neo-realistic films, he also experimented with surrealism and fantasy.
Life and Early Work
Born to Sukumar and Suprabha Ray, Ray spent his childhood in a Bengali family prominent in the field of art and literature. He studied in the Presidency College, Calcutta and later in Vishwa Bharati University at Shanti Niketan where he was profoundly influenced by the philosophy of Gurudev Rabindranath Tagore.  In 1943, he started work as a graphic design artist at D.J. Keymer, a British-run advertising agency in Calcutta. His love for Cinema inspired him to cofound the Calcutta Film Society in 1947. In 1949, he married Bijoya Das, his long sweetheart and a pillar of strength of the rest of his career.
Filmmaking
Ray decided to use Bibhutibhushan Bandopadhyay's novel Pather Panchali as the subject of his first film. The semi-autobiographical novel narrated the life of Apu, a small boy from a village in Bengal who later moved to Calcutta.
He gathered a motley group of inexperienced artists and technicians and started working on the project in late 1952. Funds were hard to come by and at one-point, Bijoya had to pawn her jewellery so that the shooting could continue.  Finally, with a loan from the West Bengal Government, Pather Panchali was completed in 1955 and hit the theatres. The film was a great success, both critical and popular. The first-timers had created history and many of them would grow into their careers as the stalwarts of their trade.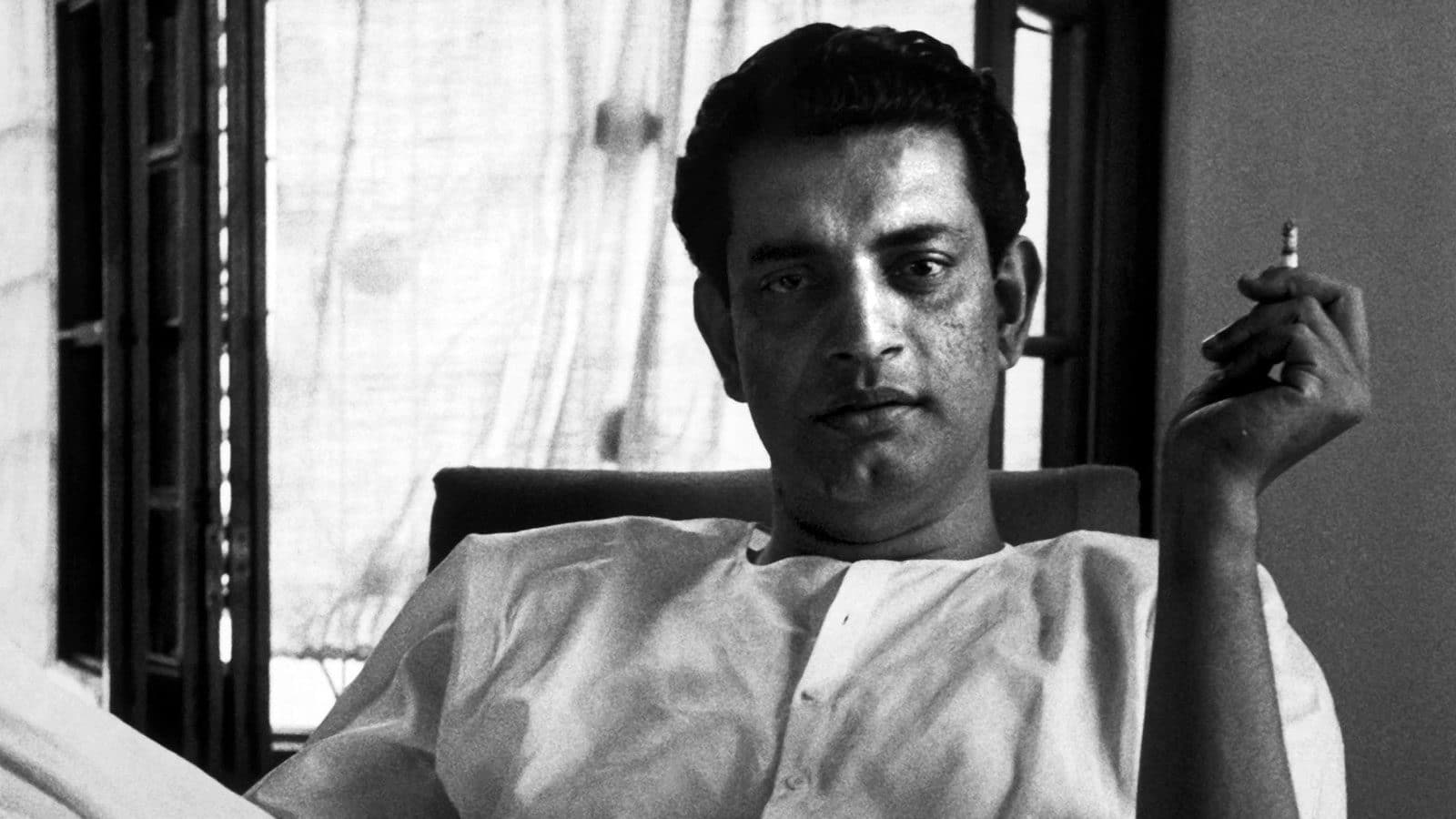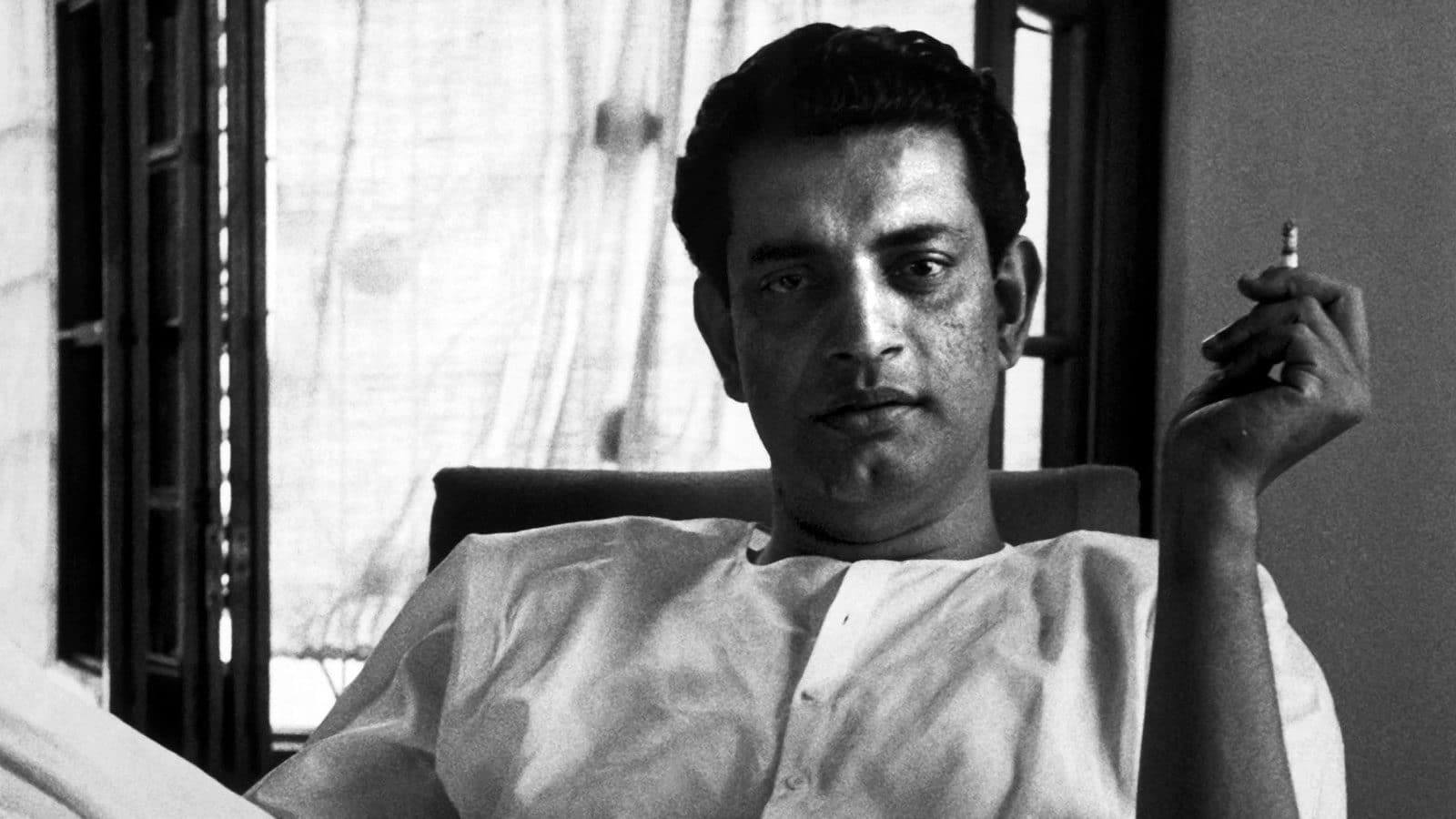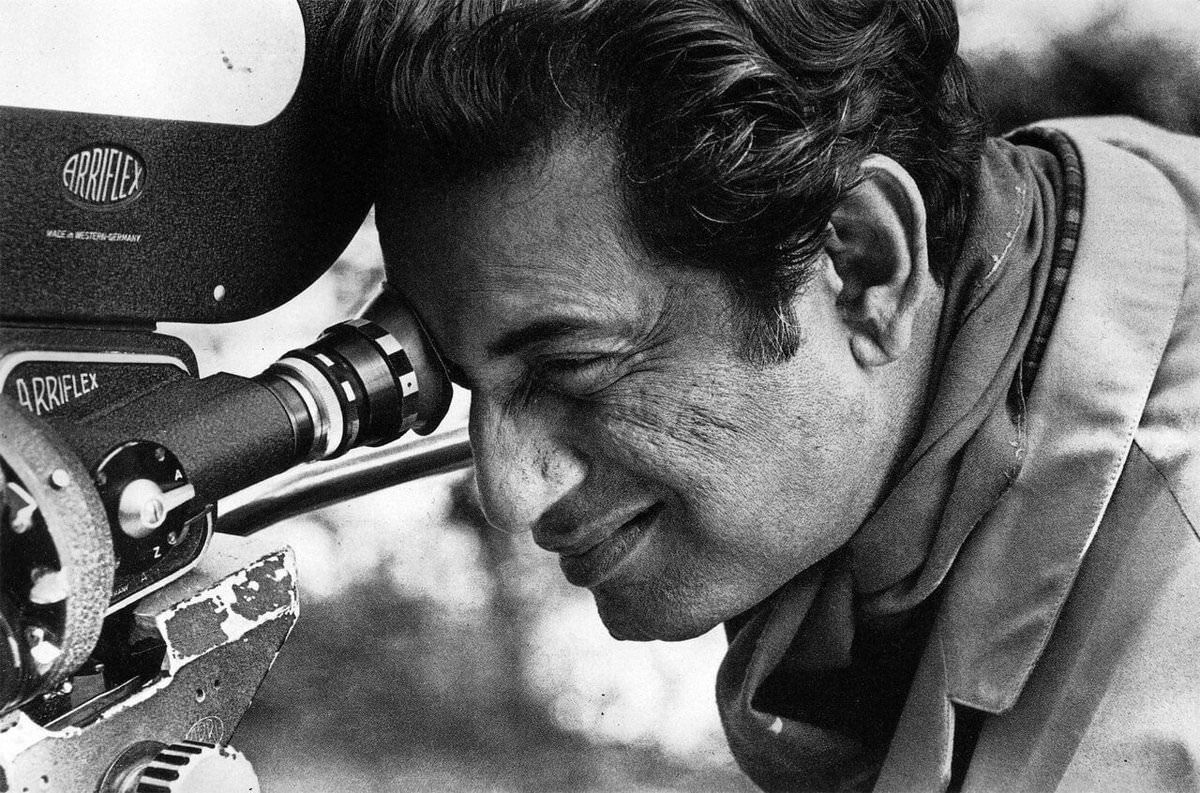 Pather Panchali was complemented by Aparajito and Apur Sansar, films that formed the Apu trilogy and established Ray as a filmmaker of international repute.
Pather Panchali was complemented by Aparajito (1956) and Apur Sansar (1959), films that formed the Apu trilogy and established Ray as a filmmaker of international repute.
In the coming decades, Ray went on to create many films in Bengali and Hindi, including shorts and documentaries. Some of his other famous films are Devi, Charulata, Jalsaghar and Kanchanjunga. In the 1970s he completed what came to be known as his Calcutta trilogy: Pratidwandi, Seemabaddha and Jana Aranya.
Agantuk (1991) was Ray's last film, at a time when his health was failing rapidly. In 1992, while being hospitalised, he was awarded the Academy Award by the Academy of Motion Picture Arts & Science, the only Indian to receive this honour. He passed away a day later.
The Cinema of Satyajit Ray
Ray was deeply influenced by the work of great French filmmaker Jean Renoir and his work remained neorealist for most of his creative career. His narrative structure is similar to musical forms where songs are an inherent part of the story and are widely followed in Indian cinema even today. What set him apart was the complete control he showed on every aspect of his films. Being the multifaceted person that he was, he was closely involved in various departments of the film such as script, music, editing, art direction and even created the posters for promotion. He was aware of the real concerns of real people and did not shy away from putting those on-screen, albeit devoid of extreme elements of violence and sex. Although he kept experimenting through his career, he never remained true to his style of providing the finest of cinema with strong themes that have a sort of permanence in them. As a result, the Cinema of Satyajit Ray seems as relevant today as it was decades ago.
Satyajit Ray on Art House Cinema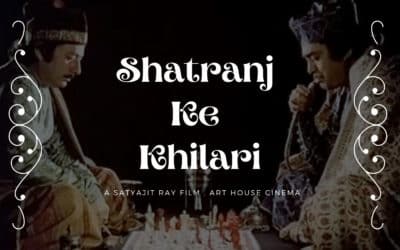 Shatranj Ke Khilari [Eng: The Chess Players] is a 1977 Hindi film written and directed by Satyajit Ray. Based on Munshi Premchand's short story by the same name, the film is set in 1856 when the princely state of Oudh was annexed by the East India Company and the titular ruler of the state, Nawab Wajid Ali Shah was deposed.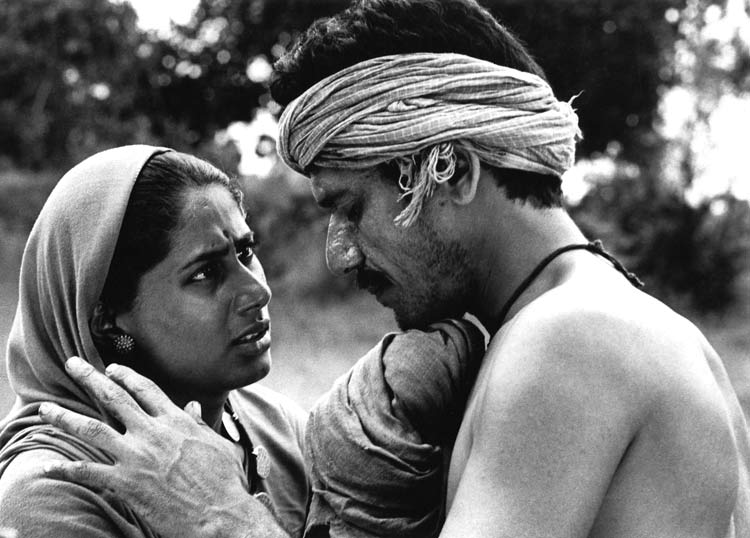 Based on a short story by the same name written by Munshi Premchand, Sadgati is a 1981 Hindi film directed by Satyajit Ray, a deeply angry fim by his own admission…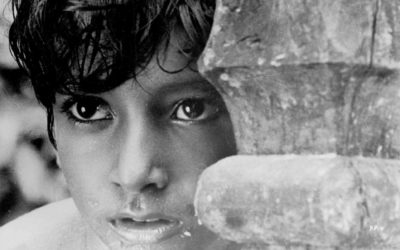 Pather Panchali is a 1955 Bengali film directed by Satyajit Ray. Based on a Bengali novel by the same name, this film is considered as one of the best films ever made.