Shyam Benegal is a noted screenwriter and filmmaker well known for making films like Ankur, Nishant, Manthan, and Bhumika. He is one of the most important pillars of what is called the 'middle path cinema' and has achieved international fame.
Benegal has received some of the highest civilian awards which include Padma Shri and Padma Bhushan. He has also been awarded Dadasaheb Phalke Award & ANR National Award. He also served as a member of the parliament in the Rajya Sabha. 
Life and Early Work
Shyam Benegal was born in the year 1934 and he was born in present-day Telangana. The name of his father was Sridhar B Benegal. Shyam Benegal completed his master's in Economics from Osmania University in Hyderabad and he also formed the Hyderabad Film Society at the University. 
At an early age, Shyam Benegal was gifted a camera by his father and at the age of 12, he made his first film using that camera. He later moved to Mumbai and he started his first job with Lintas Advertising. Benegal was working as a copywriter there and in 1962, he made his first documentary. The name of this movie was Gher Betha Ganga.
Filmmaking
A year after making his first documentary, Benegal joined another advertising firm and at this firm, he directed more than 900 documentaries. With this, his interest grew in directions. He also taught at the Film & Television Institute of India in Pune and he always ensured that he passes on his talent to the people in the film industry.
In the early 1970s, Shyam Benegal moved back to Mumbai and he dedicated the rest of his career to filmmaking. From here on, he directed movies like Ankur, Nishant, Manthan, Junoon, Mandi, Suraj Ka Satvan, Samar, and many others. There is no such distinct domain that Shyam Benegal followed in filmmaking but his films are known to have a social relevance with society.
The Cinema of Shyam Benegal
Benegal'ss contribution to the cinema industry can't just be account on the fingers. He has directed all types of movies. Talking only about the movies that he directed post-2000, the list includes Hari Bhari, Zubeidaa, Welcome to Sajjanpur, and Well Done Abba. Another super hit movie he directed in 2005 was based on the life of Netaji Subhash Chandra Bose. He has also worked on several TV shows. 
The most recent show directed by Shyam Benegal was Samvidhaan which was aired in 2014 and this show was a mini-series that educated people about the making of the constitution. At present, Shyam Benegal is working on a biopic of Sheikh Mujibur Rahman who is known to be the Father of Nation in Bangladesh. With such a huge contribution, Shyam Benegal continues to inspire future filmmakers as well.
Shyam Benegal on Art House Cinema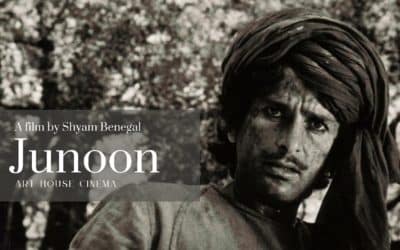 Junoon (Eng: Obsession) is a 1978 Hindi film directed by Shyam Benegal. Based on Ruskin Bond's novella 'A Flight of Pigeons', the film is set around the Revolt of 1857, and a Pathan noble's obsession for an English girl and the tragedy that war brings with itself.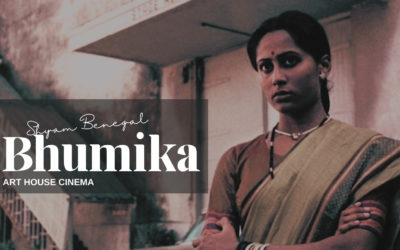 Bhumika is a 1977 Hindi film directed by Shyam Benegal and has Smita Patil, Amol Palekar, Anant Nag, Naseeruddin Shah, and Amrish Puri in prominent roles. Said to be based on a memoir of Marathi actress Hansa Wadkar, Bhumika tells the story of an actress and her search for identity and self-fulfillment.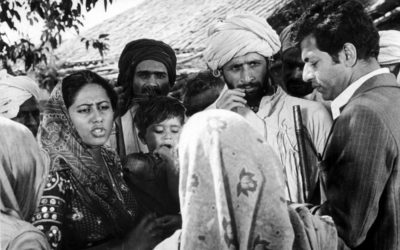 Manthan is a 1976 Hindi Film directed by Shyam Benegal. Set in the backdrop of rural Gujarat, the film tells the story of the White revolution..