Anurag Kashyap is one of the most popular names in the Indian Filmmaking Industry. He is involved in directions, writing, editing, and production of Hindi films. He started as a screenwriter for TV serials and got his first breakthrough in 1998 when he received an offer from Ram Gopal Varma. In the later years, he directed his first movie.
Owing to his contribution and excellent work, Anurag Kashyap has received many Filmfare awards. The government of France also honored him with Ordre des Arts et des Lettres in 2013. He has directed several crime drama movies and he received recognition because of such movies. Recently, he also directed Sacred Games which was aired on Netflix.
Life and Early Work
Anurag Kashyap was born on 10 September 1972 in Uttar Pradesh. His father used to work as a Chief Engineer at Rajya Vidyut Nigam Limited. Till the age of 8, he went to a school in Dehradun and he was later enrolled in Scindia School in Gwalior. He also has a brother, Abhinav Kashyap and he is also a filmmaker. In the later years, Anurag Kashyap enrolled in Hans Raj College in Delhi University and he took up a course in Zoology. In the later years, Anurag Kashyap got married to Aarti Bajaj and the couple filed for a divorce in 2009. Later, Anurag Kashyap got married to Kalki Koechlin and the couple separated after a 2.5-year-long marriage.
After graduating from college, he joined a theatre group. This was the time when he went to the International Film Festival of India. He was deeply inspired by one of the movies at the festival. In 1993, Anurag Kashyap moved to Mumbai and after a lot of struggle, he found work at Prithvi Theatre.
Filmmaking
It is known that in 1995, Anurag Kashyap was introduced to Shivam Nair and he decided to involve himself in the screenwriting. He worked on a short TV series called Auto Narayan. Later in 1988, his name was recommended to ram Gopal Varma and he was hired by this great director. This is the time when he wrote the script of Satya (1988).
After spending a long time writing scripts, Anurag Kashyap got a chance to direct a short film. The name of the movie was Last Train to Mahakali (1999). In 2003, Anurag Kashyap directed his first full-length movie called Paanch but unfortunately, the movie was never released. It was only in 2007 that he got a chance to direct his next film. Today, he owns two production companies owned. These are Phantom Films and Anurag Kashyap Films.
The Cinema of Anurag Kashyap
The first released movie directed by Anurag Kashyap was Black Friday (2007) and he was also an actor in the movie. This was his first commercial success. In the same year, he also directed no Smoking. Later, he directed movies like Dev D, Gulaal, Mumbai Cutting, That Girl in Yellow Boots, Gangs of Wasseypur Series, Bombay Talkies, Bombay Velvet, and Ghost Stories.
Anurag Kashyap is known for his distinctive storytelling, especially in his earlier films, which is very different from the styles that Bollywood is used to. He is experimental and makes non-commercial films that explore the skewed socio-political equations of our society. He is one of the pioneering filmmakers of the Mumbai Noir genre and does not shy away from extreme themes like revenge, violence, gore, sexuality, and individualistic rebellion. An existential search for meaning and oneself is a constant undercurrent him his films.
Anurag Kashyap on Art House Cinema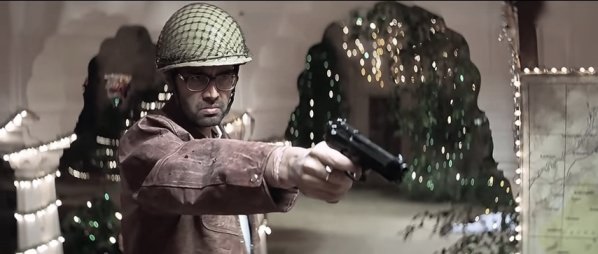 Gulaal is a 2009 Hindi film directed by Anurag Kashyap. Set in present day Rajasthan, this film explores the dark sides of power, royalty, student politics, quest for legitimacy and social hypocrisy through a fictitious secessionist movement which aims to create a separate Rajputana.