Bagh Bahadur is a 1989 Bengali/Hindi film directed by Buddhadeb Dasgupta. Based on a short story by Prafulla Roy, this film explores the alienation of traditional art forms which are being edged out by the so-called modernity.
Cast
Pavan Malhotra  – Ghunuram
Archana – Radha
M.V. Vasudeva Rao – Sibal
Biplab Chattopadhyay – Shamba
Rajeshwary Raychowdhuri – Champa
Masood Akhtar – Chooha
Crew
Director – Buddhadeb Dasgupta
Producer – Buddhadeb Dasgupta, Dulal K Roy
Cinematographer – Venu
Music – Shantanu Mohapatra
Art – Nikhil Baran Sengupta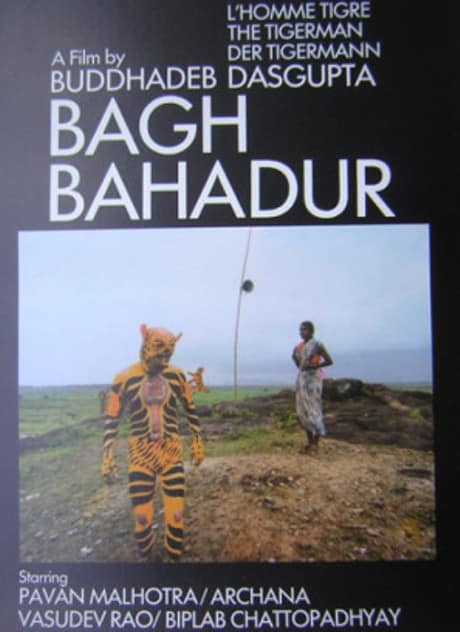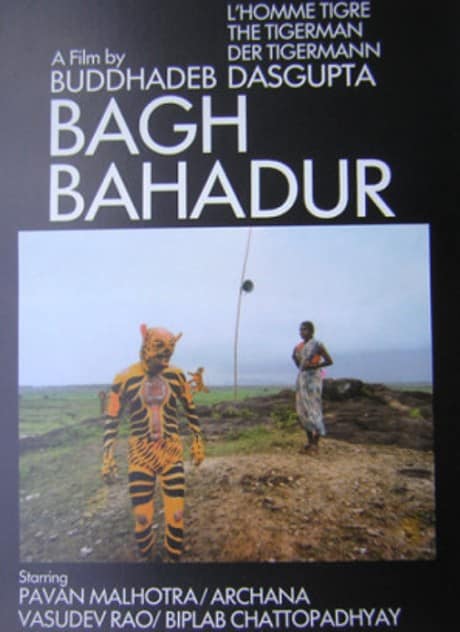 Story
Bagh Bahadur is the story of Ghunuram, a laborer who takes time off his job every year to come to his village Nonpura, and becomes a Bohurupi to perform the tiger dance, an art form handed by a father to son for generations.  This year is special as he hopes to get engaged to Radha, the daughter of his fellow performer Sibal. However, as they get ready for the performance, they find competition in the form of a traveling circus, with a newly captured leopard, which has caught the fancy of the villagers. They are no longer interested in his traditional art and are instead swayed by the charms of the circus.
While Ghunuram struggles with the dwindling interest in his dance, to his utter dismay he finds that Radha has fallen for a circus performer. To salvage his pride, he has the last performance, where the tiger man enters the cage of the leopard and throws a challenge one last time.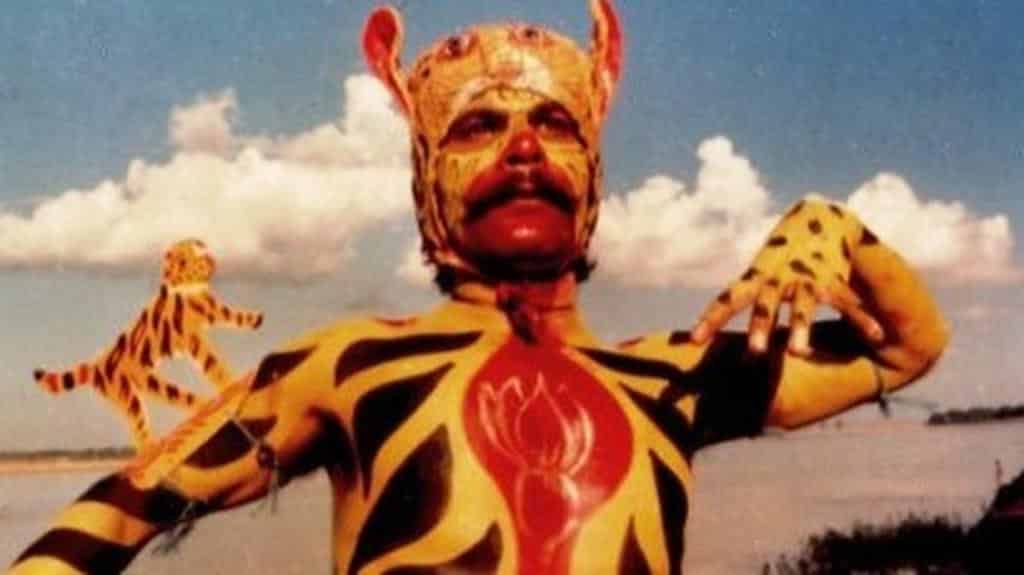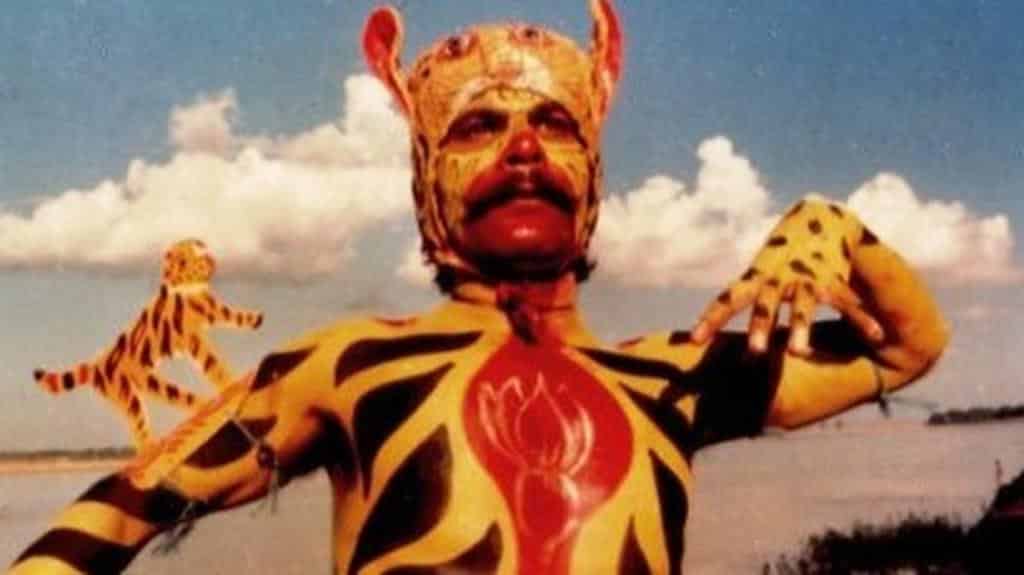 Commentary
Bagh Bahadur explores the cultural displacement of a traditional village artist changing times when most traditional art forms are being edged out by the development. Ghunuram experiences fulfillment in following the tradition of the tiger dance, a break from his life as an oppressed laborer and into the joy of being a tiger-man; an acclaimed artist in his village who is loved and respected by all.  The tragic conflict between the traditional and modern way of lives and the depiction of how he slowly gets sidelined and helplessly watches everything dear to him being torn apart has been brought out beautifully on celluloid.
The rural setting of the film gives it a rustic feel, with only a semblance of city life in its isolation. The plot is minimalistic where the elements of the narrative are used to show what is already known, from what may be discovered. The director brings about the dramatic impact from the unfolding of the crisis and tension and by their consequences.  For long, the Tiger has held a larger-than-life position in Bengal and Bagh Bahadur ironically symbolizes its decline in numbers as well as in the cognitive memory of the public.
Awards
National Film Awards (1989) – Best Feature Film
Reference