Padatik (1973) [The Guerrilla Fighter] is a Bengali film directed by Mrinal Sen, his third in the Calcutta trilogy. The film tracks the Naxalite movement of the 70s, following a young revolutionary (Dhritiman Chatterjee) who escapes police custody and takes shelter in a luxury apartment owned by a sensitive young woman (Simi Garewal). Being in solitary confinement, he indulges in self-critical introspection and starts questioning the ideological path chosen by him. 
Cast
Dhritiman Chatterjee – Sumit
Simi Grewal – Mrs. Mitra
Bijon Bhattacharya – Sumit's Father
Pravas Sarkar
Jochon Dastidar
Ashima Sinha
Dhruba Mitra – Party Official
Crew
Direction – Mrinal Sen
Story – Ashish Burman, Mrinal Sen
Music – Ananda Shankar
Cinematography – K.K. Mahajan
Editing – Gangadhar Naskar
Production – Mrinal Sen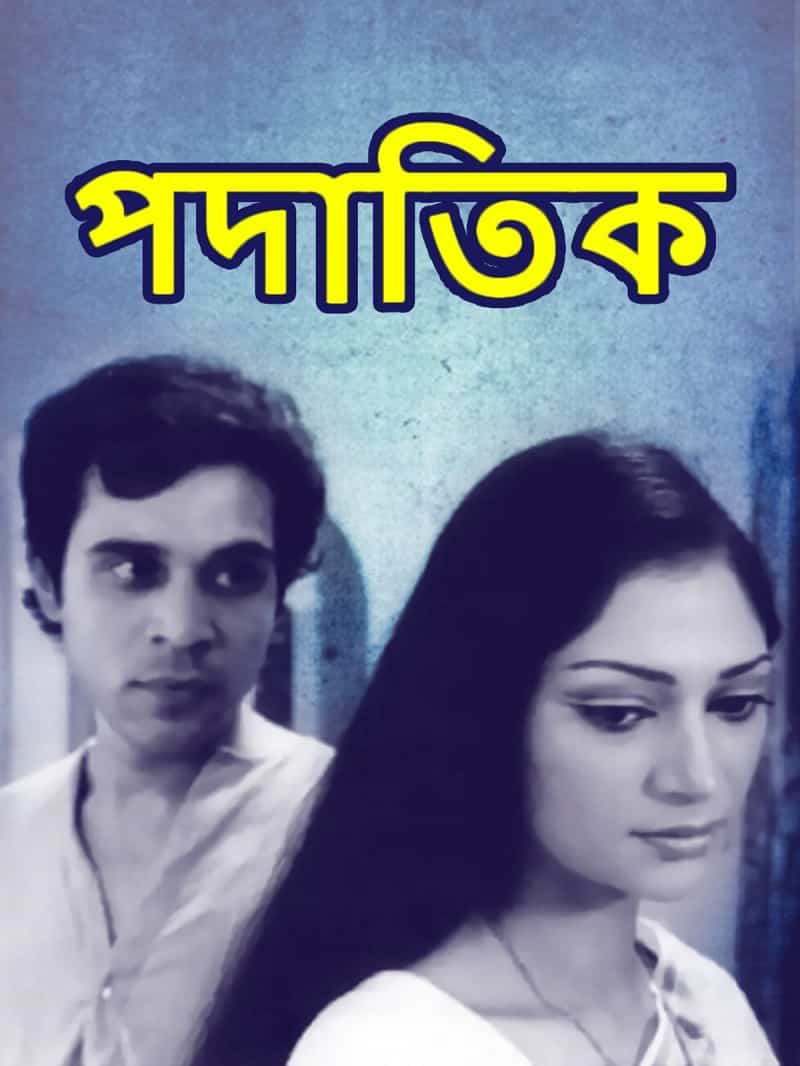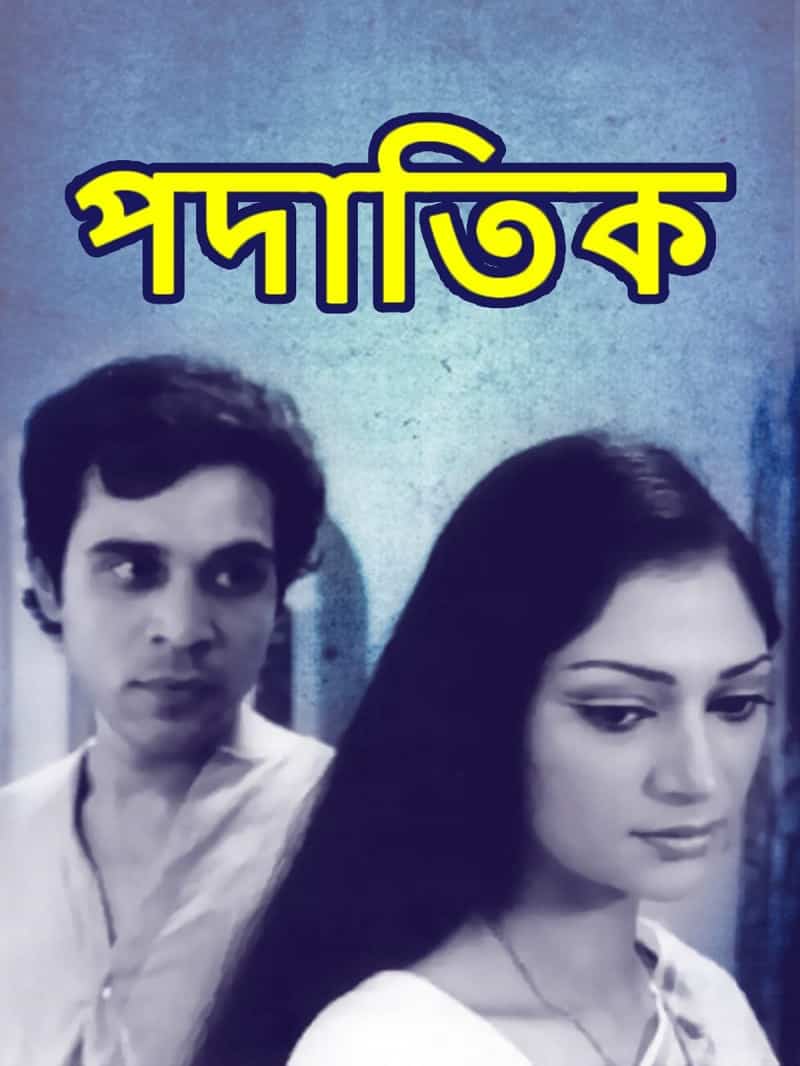 Story
It is the 1970s Kolkata. Chants of revolution by the privileged political outfits and desperate cries of the underprivileged against unemployment, poverty, economic crisis, droughts, labour unions, corruption, and monopoly seem to be getting mixed up. The so-called revolution doesn't seem to be getting any direction. Whose revolution is it anyway?
Padatik (The Guerrilla Fighter) begins with a quick tour of the burning topics from various states of India, headlining every day's newspapers giving a sense of the urgency of the situation, culminating in a mayday. It soon shifts to the protagonist, Sumit (Dhritiman Chatterjee), a political prisoner escaping from the jail with the help of his comrades, and taking shelter in a posh apartment belonging to a young advertising agent, Ms. Mitra (Simi Garewal). From here on, the plot delves into a psychological study of the conflicting ideologies between the man and his "party". Much of Padatik's plot is documentary-style filming of the happenings in history, interspersed with conversations about revolution and change. A much important aspect of the film is its willingness to show the struggle of the masses not only in India but also provide a contrasting reference by pulling up struggles in Vietnam, Latin America, and Africa at the same time. So, the screen moves from capturing the student march in Kolkata to youth co-ordination in Vietnam against American intervention – the bid to save socialism from the clutches of capitalism.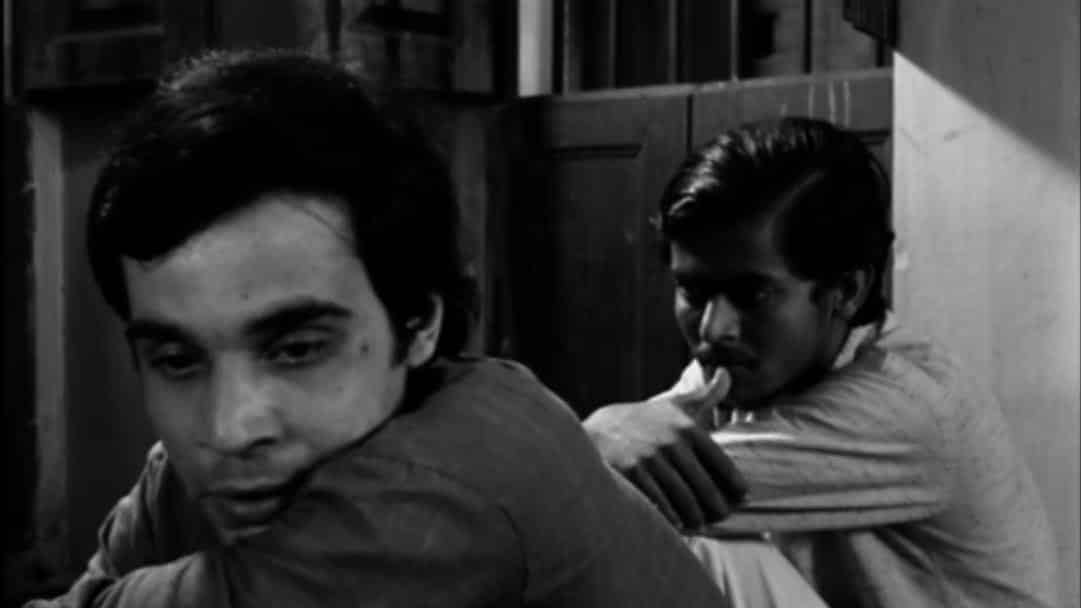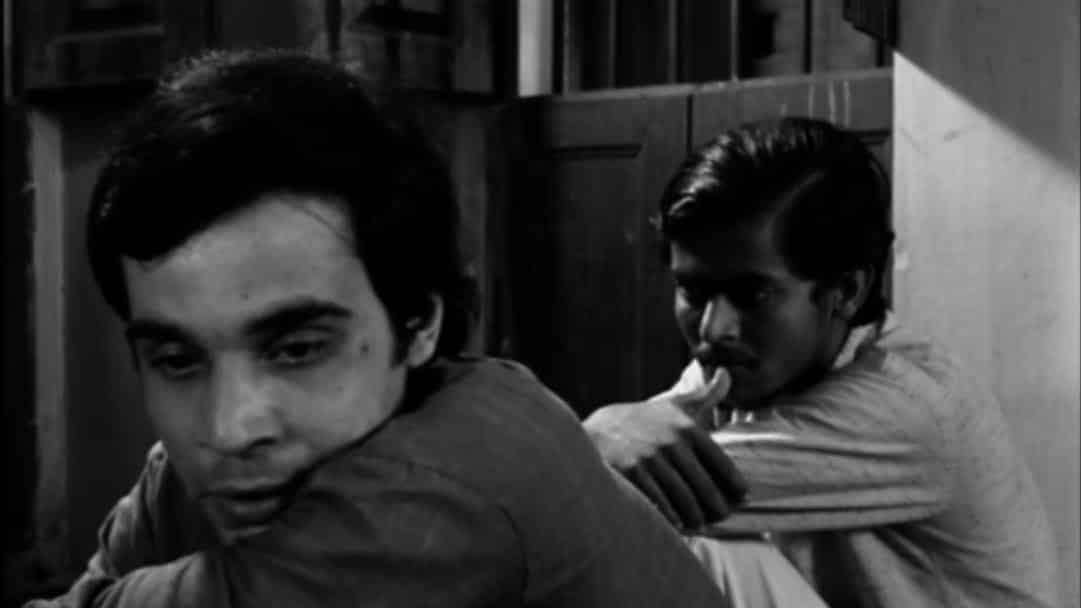 "PADATIK has something to do with the contemporary political scene…To my mind, I tried to analyze the political situation the way I felt it would be done. It could have been clearer but I felt that even this should be done. We had arrived at a point when the Left movement was lying low and the leftist parties were in disarray, losing perspective, and isolated, at a time when there was a need for unceasing self-criticism."

– Mrinal Sen (1976)
Revolutionary Intellictualism
The 1970 Satyajit Ray film, Pratidwandi (The Adversary) (co-incidentally employed the same actor Dhritiman) showcases a similar plot. While Pratidwandi relies on a more restrained and class restrictive approach towards a socio-economic-political commentary, Padatik takes quite a few opportunities to make scathing commentaries on the regime. A stand-out aspect of the film is internationalism. This is quite often explored in the storyline by showcasing struggles against colonialism and capitalism in other countries and how such matters always have similar roots. Conversations in the film have a communist undertone. The dialogues by Mrinal Sen and Ashish Burman would often drop references (like, where they refer to the  "winter palace capture" as a reference for seizing power), names and quotes of Marx, Lenin, and Che to put forward opinions and counter opinions, while the struggling class would still find this intellectualism fascinating because their conditions of living would never really take a better turn.
Although, one can see the eagerness in the commoners to learn when in a scene, a labourer working in a printing facility goes to the author (a writer of revolutionary ideas) to know what's written on the manuscript. Arguments between Sumit and his father would be common. An ailing mother would be looked after by her old husband while revolutionary Sumit would go out propagating his ideas and not earning for the family. Here, through the conversation, the viewers would realize that the power-hungry politicians would not be there at the time of need. A scene of an urban gathering devoid of political tensions would be contrasted with a scene of common lives struggling to make ends meet. Such thoughts would often engulf our protagonist, Sumit, and question the position of his "party" on its exclusionary tactics. Are peasants, labourers, workers, farmers, the middle class not a part of the revolution?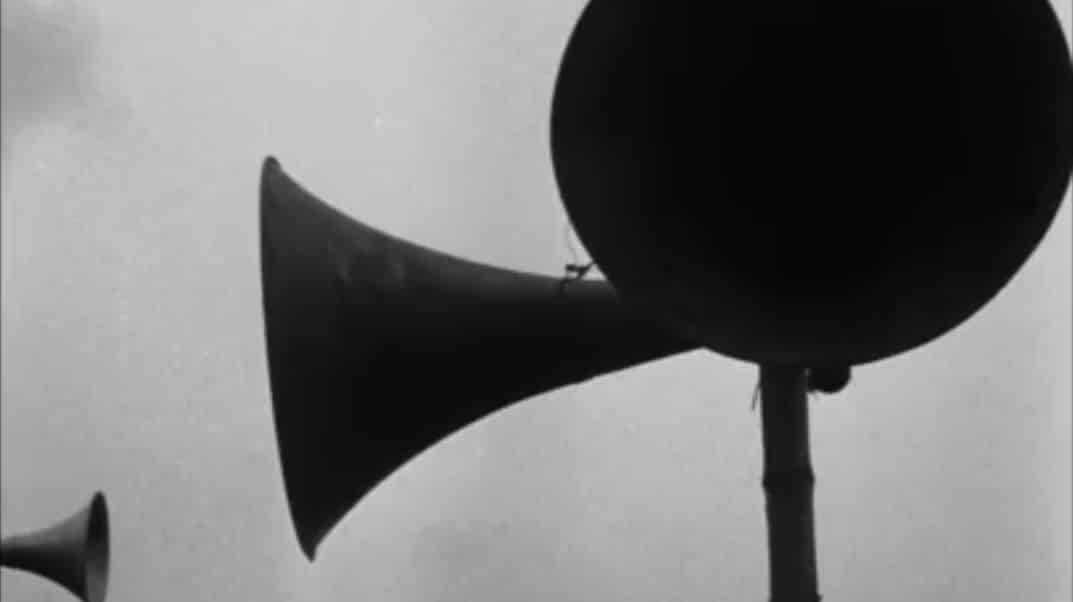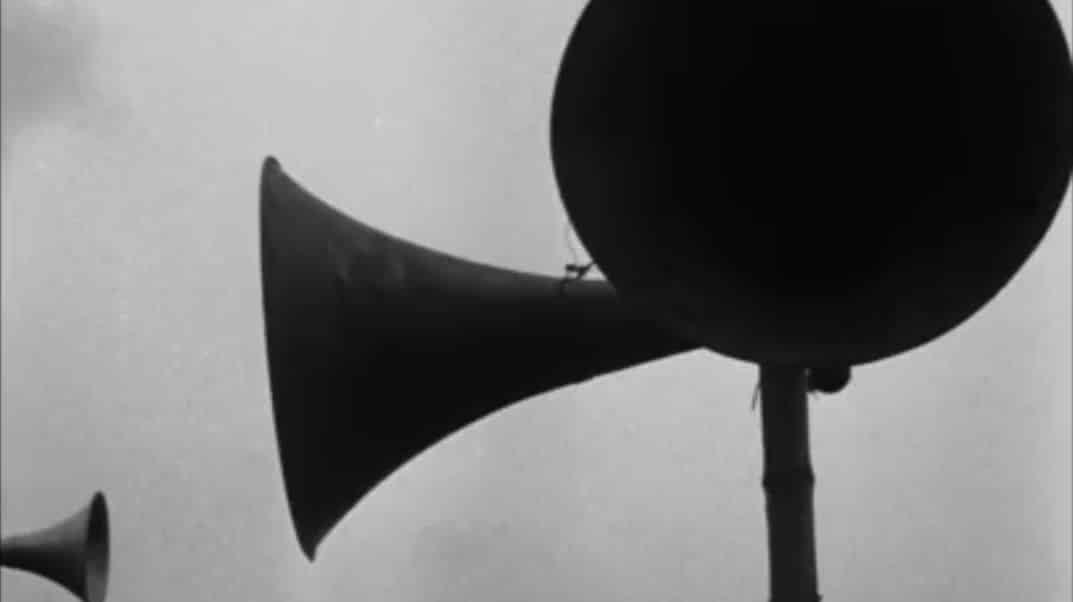 "…Everytime I return to Calcutta I feel that it must surely be impossible that it can continue much longer like this…yet it always does. An interval of a year makes the visual impact more painful, the squalor more squalid, the poverty more militant, the despair more desperate…I find Calcutta an intimidating and even infernal city unredeemed and probably doomed…"
The Gender Question
Another important aspect of the film is its portrayal of gender equality in a documentary-style drama. Midway through the film, the narration cleverly breaks off into an interview where women, working and housewife, are sharing their views in this regard. How has the liberation of women helped them and what lies in the future? The most common answers would question the dynamics between the man and woman of a family and outside. Female participation has definitely increased but are they earning more respect from the opposite sex? Will, in a family, the man be ever able to appreciate a better-established woman. The 21st-century viewers of this film must keep in mind that such pertinent questions have been asked even in the 70s. Viewers must accept the fact that women's entry into the market (meetings, political marches, cinemas, public transportation, stadiums) must not be commodified, but treated with respect. Liberation is possible only if the system is revolutionized. The revolutionary class can't be a male-exclusive club.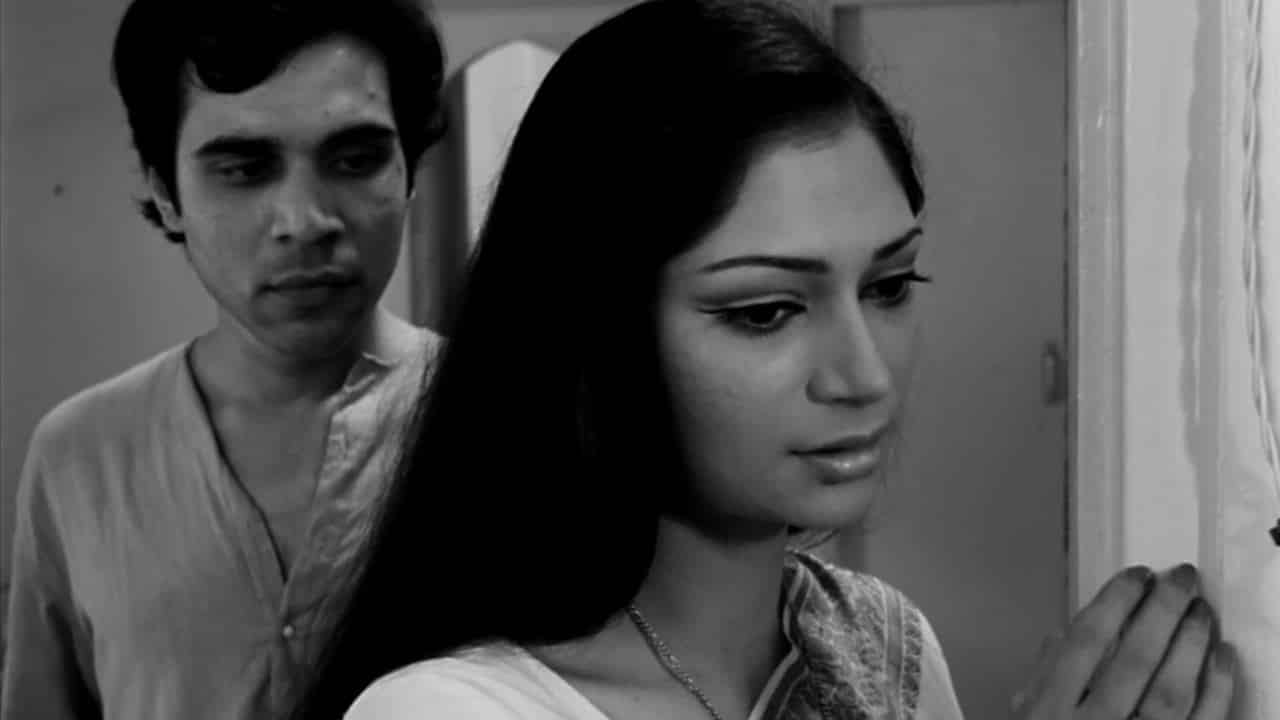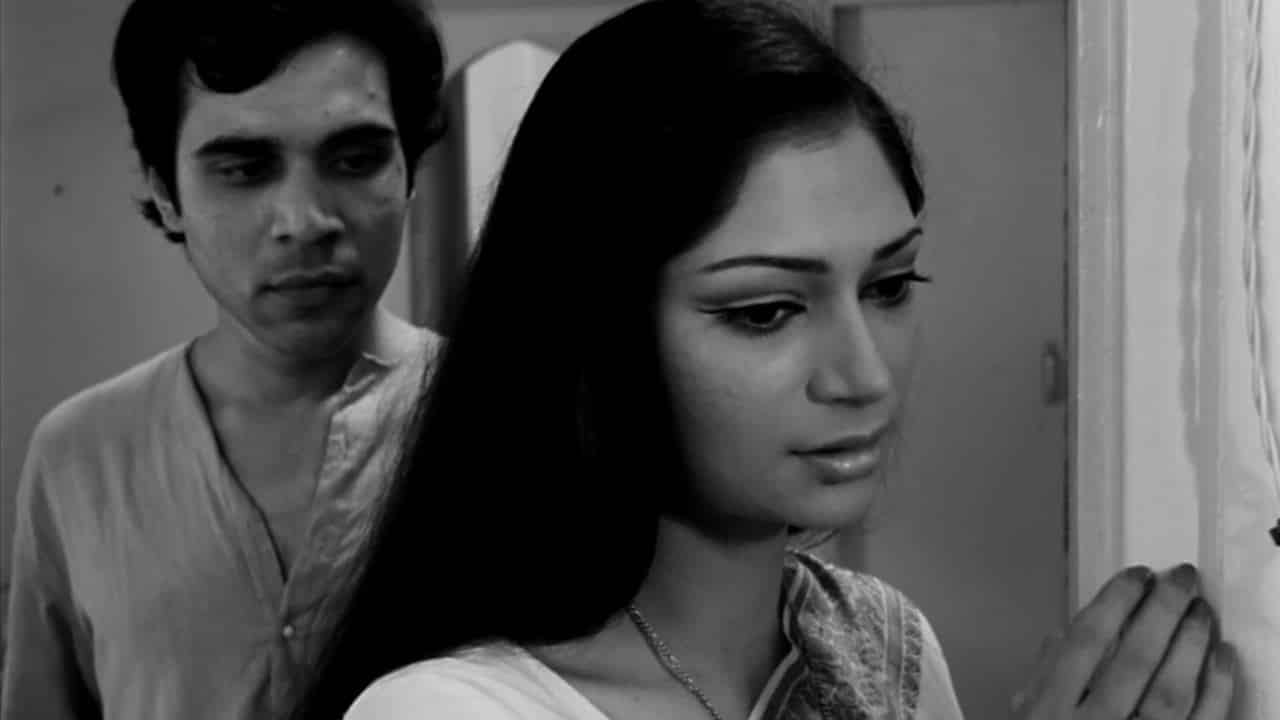 Of The Have Nots
The dynamics between Sumit and Mrs. Mitra is a playground of the director's socio-political opinions. A liberated society in the view of a woman can be quite different from that of a man. We come to know how Mrs. Mitra feels liberated from a toxic marriage, but the abusive man often calls her and blackmails her into giving money. No matter how satisfied she may be with her successful career at an advertising agency, it does make her (and us) question her ideals. In a scene where a commercial of baby supplement food "Vita Tone", targeting upper-class families, is being played in the film, the very next moment, we are made to view disturbing scenes of malnutrition and death among the poor, whom we never considered as part of the revolution.
"Have you heard the name of Ropar? Ropar…from there my brother wrote a letter to me– "Don't think of me, I am not alone. With me there are hundreds of thousands of people, those who are dreaming to build a new society…fighting…the hungry people of our country are fighting; people who barely have one meal a day. The entire Asia is fighting, Latin America, I want to live among all the freedom loving people of the world…"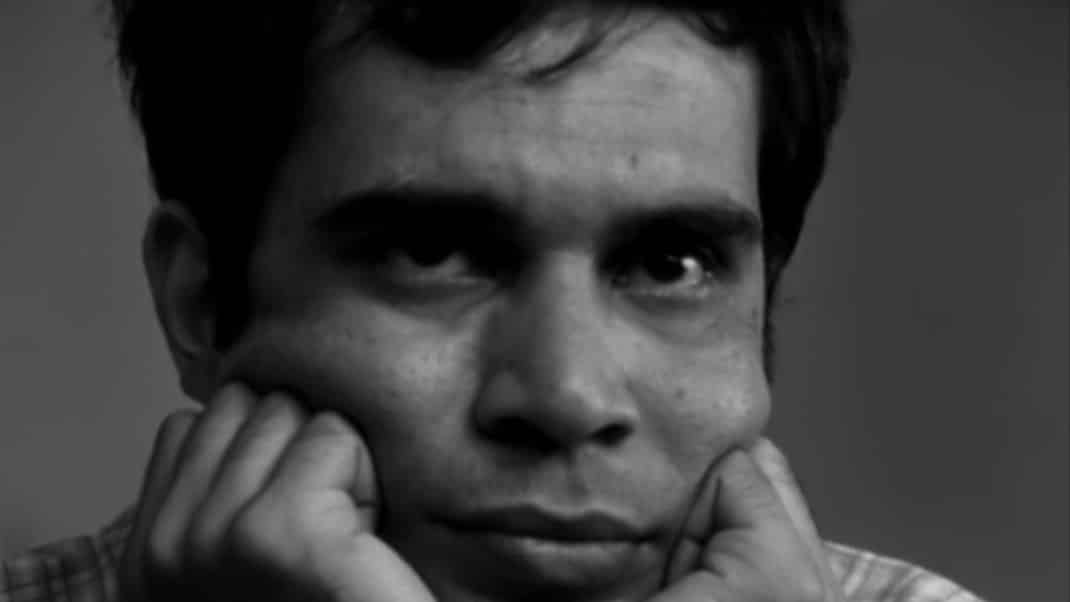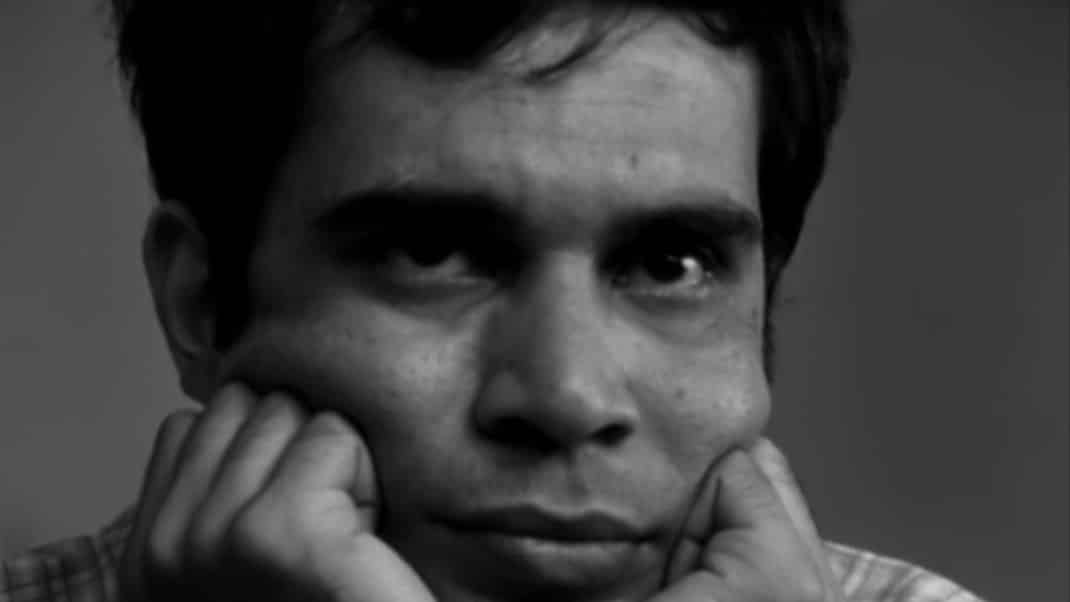 The Auteur's Touch
Padatik is Mrinal Sen's third film in the Calcutta trilogy, after Calcutta'71 and The Interview. As with every film of Mrinal Sen, Padatik too has excellent cinematography and camera work (handled by K. K. Mahajan, who has collaborated with Mrinal Sen several times). There are some great moving shots, and especially a hand-held first-person point of view shot, which add depth and tension to the narrative. The edits look sharp and unforced. A healthy mixture of pauses during introspective and contemplative scenes and movements in chaotic scenes make the cinematography, complimented with the sound design, stand out, to deliver a film that excels not only philosophically but also technically.
A dialogue from the film shall, in my opinion, stay with the viewers, as it truly reflects the spirit of the film…
Sumit says, "Once, I was also like Biman (his comrade in the party) … when I did not know to raise questions. Without questions, and without worry, we will be cannon fodder."
Watch Padatik (1973) On YouTube