Kanku is a 1969 Gujarati film directed by Kantilal Rathod. Based on a short story by Pannalal Patel, the film tells the story of a young widow and her struggle in a traditional society. It received the national award for the best Gujarati film in 1970.
Cast
Pallavi Mehta – Kanku
Kishore Jariwala – Malak Chand
Kishore Bhatt – Heeria
Crew
Direction – Kantilal Rathod
Production – Kantilal Rathod
Story – Pannalal Patel
Cinematography – Kumar Jayavant
Music – Dilip Dholkia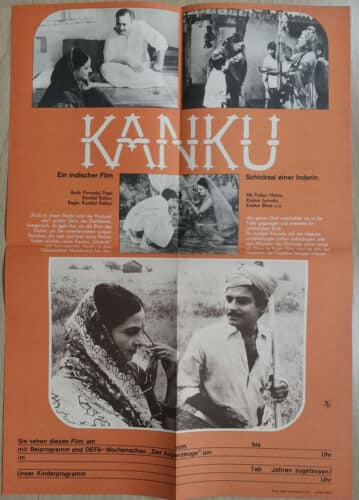 Kanku film poster. East Germany
Story
The film is about Kanku, a simple village girl who has been widowed early in life and is pregnant with the child of her late husband. With determination and courage, she brings up her child, Heeria, and endures all kinds of suffering and humiliation owing to her persistent refusal to take a second husband.
A local businessman, Malak Chand, who himself is a widower, quietly loves her and tries to help her through her hardships, and even helps in arranging the marriage of her son.
During Heeria's wedding, Kanku and Malak Chand come closer for the first time. Years of restraint finally give way as she yields to him. This leads to a scandal in the village.
Undeterred by the infamy, Kanku decides to live with her guilt, pays for it, and redeems herself by overcoming the orthodox society by her courage and fortitude.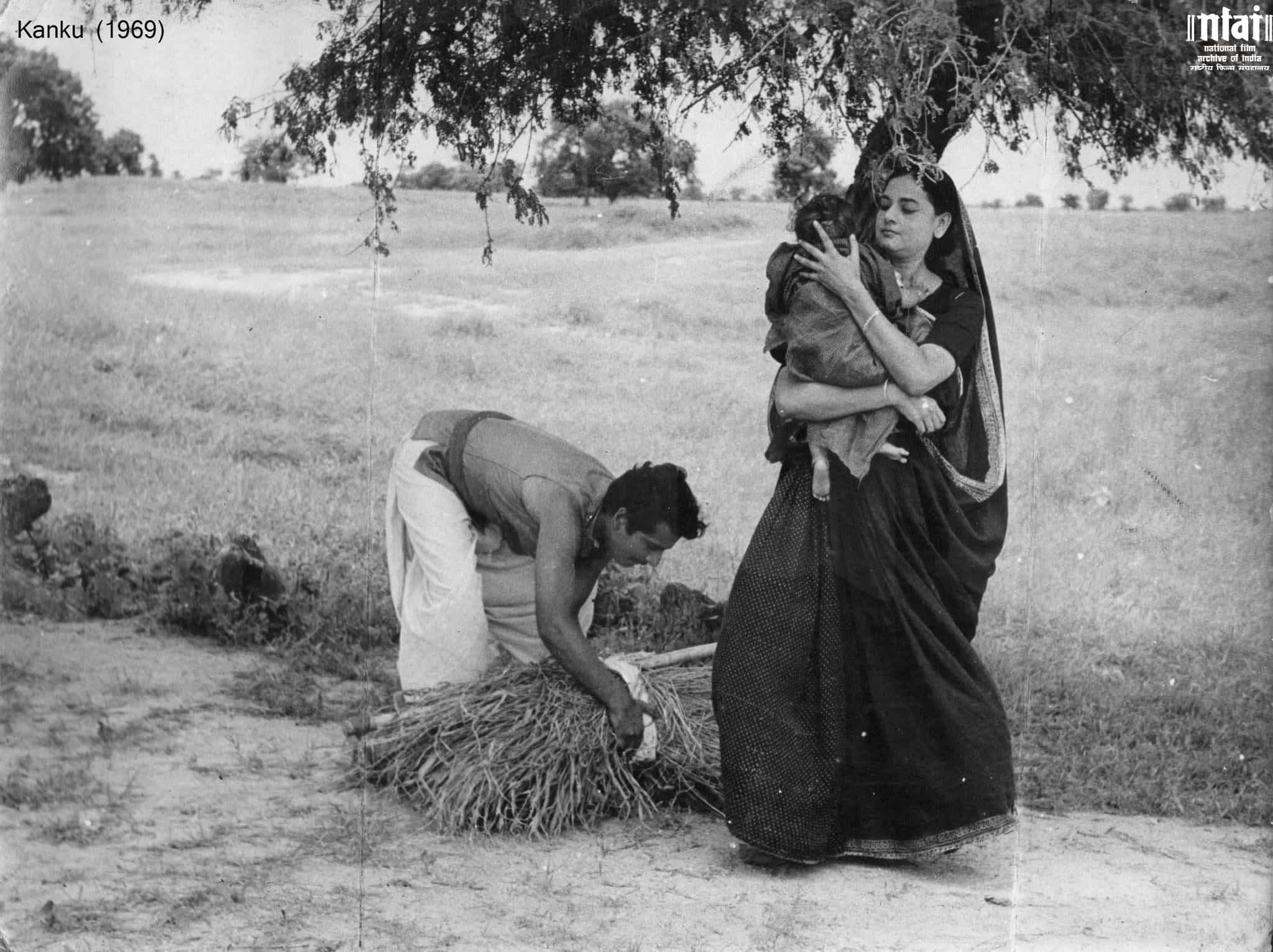 "The first real spark in Gujarati Cinema"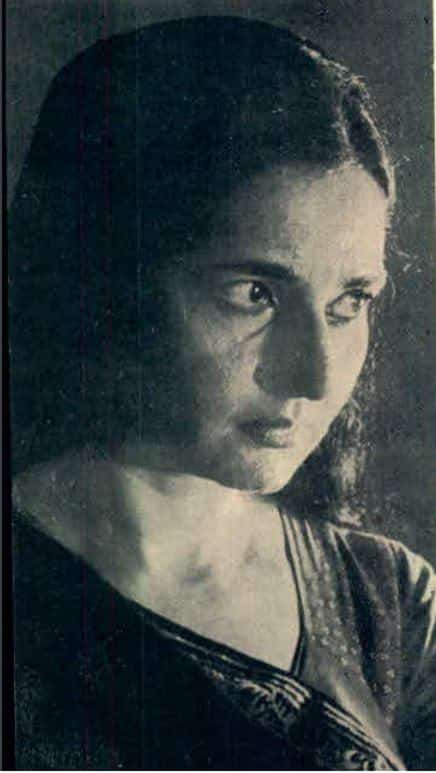 Commentary
Though a relatively small industry, the Gujarati cinema has the good fortune of having a rich literary heritage to fall back on. Kanku, an acclaimed work by Pannalal Patel comes on the celluloid with the rich idealistic sentiments penned by the author.
A documentary maker turned filmmaker, Kantulal Rathod translated the original short story of a grim struggle for survival and reaffirmation of an indomitable woman with remarkable sensitivity. He was able to develop the character of the protagonists well and could bring out their inner world with remarkable dexterity.
It was a challenge finding material for this film. The IMDB page is incorrect and other sources hardly provide an outline that could be used. Most of our research is based on what we could find on YouTube and from a catalog of the 17th National Film Awards (1970). Hopefully, with more effort and time, we will be able to bring more pieces of this film to the internet. 
Awards & Recognition
17th National Film Awards (1970)- Best Feature Film in Gujarati 
6th Chicago International Film Festival (1970)