Bhuvan Shome is a 1969 Hindi film directed by Mrinal Sen. Based on a story by Balai Chandra Mukhopadhyay, this film is considered a landmark in the Modern Indian Cinema. This film is one of the earliest attempts at what came to be known as art house or new wave cinema in India.
Cast
Utpal Dutt ——————————— Bhuvan Shome

Suhasini Mulay ————————— Gauri
Sadhu Meher —————————— Jadhav Patel
Story
Bhuvan Shome is an upright and disciplinarian Bengali officer in the Railways in the 1940s. A lonely widower and in his 50s, Mr Shome is so strict that he has even dismissed his son from his job when he went on leave without information. Naturally, his subordinates live in mortal fear of him and curse him behind his back. Shome is proud of his reputation and is fierce in protecting it.
However, a time comes when even someone like Shome starts getting bored with his regimental life. Seeking escape in a holiday he sets off on a bird hunting trip to a remote corner of Gujarat. Little does he realize that this rejuvenation adventure would introduce him to world poles apart and that he would find it the most joyous experience of his life. His new world consists of simple, uninitiated village folks, a bullock-cart drive along long mud tracks, marauding buffalo and Gauri. In Gauri, Shome finds a fresh, throbbing pulse in a dying world. Suddenly, everything lights up, perhaps heightening his sense of isolation, in his newfound joy.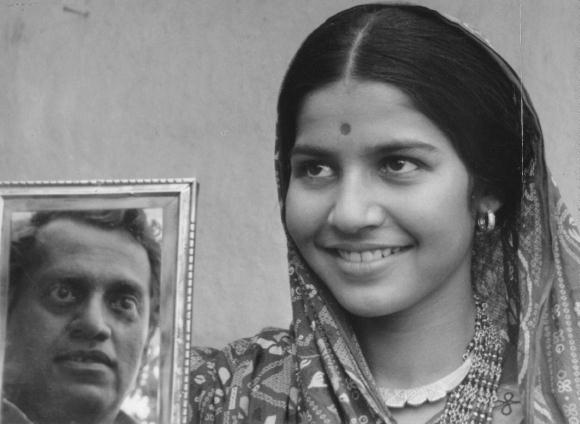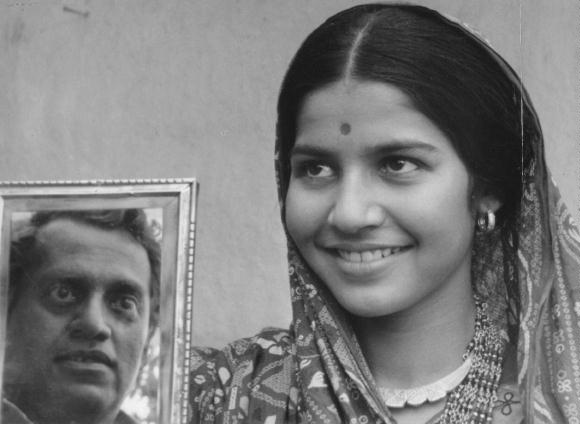 Commentary
The most striking feature of Bhuvan Shome is its simplicity. The film is totally bereft of any sort of melodrama and tells the story as it should be told, plainly. The film takes a documentary path to establish the introduction, Calcutta is adequately represented by a myriad of images, from Satyajit Ray and Ravishankar to the public agitation of the communists. It uses a series of animations to introduce Shome to the audience, something which would have been a first in those days. And then, the Directors transports the viewer from the crowded by-lanes of humid Calcutta to the arid and barren lands of Gujarat. Perhaps this transformation also symbolizes the change that happens inside Shome, although in a reverse way. He realizes that there is a vast world out there, beyond that of his own. First, nature and then the village girl soothe and mould his character and make him a new man.
Bhuvan Shome is an artistic exercise and hence diverges from the norms. There are sequences at the beginning which might make one feel what was the director thinking when he put them in the film. As the story progresses, everything fits by itself like the pieces of a jigsaw puzzle, on a giant canvas. The performances are natural, while Utpal Dutt is at his stellar best, Suhasini Mulay holds on her own with her convincing innocence and grace. Her smile is infectious, it grows on the one watching her.
A word about the cinematography, it is brilliant when capturing the vast expanses of the sand dunes. A lot is told with the extreme closeup shots taken of the characters, be it the bullock cart driver or Shome and Gauri. However, the camera, as well as the music, tend to get jarry at some places, a few scenes are abrupt and makes one wonder if this was deliberate or an editing error. But barring these few oddities, the overall experience is the same what Bhuvan Shome experiences by the end – Joy.
Awards
National Film Award for the Best Film

National Film Award for the Best Director
National Film Award for the Best Actor (Utpal Dutt)
Trivia
Bhuvan Shome was the first film by Mrinal Sen, It was also the first film by Suhasini Mulay and the Bollywood debut by Utpal Dutt

An unknown struggler lent his voice for the commentary for Rs 300. His name was Amitabh Bachhan.
Bhuvan Shome On YouTube
Bhuvan Shome is available for viewing on YouTube.