Tya Ratri Paus Hota (That Night It Rained) is one of the most audacious thriller-dramas of Marathi Cinema written and directed by Gajendra Ahire, with a stellar cast of Subodh Bhave, Amruta Subhash, Sonali Kulkarni and Sayaji Shinde. The movie revolves around the story of two estranged siblings, who meet after years in a rather harrowing situation, reminiscing about their happy childhood days, in the process, unravelling and disentangling the horrifying truth about their parents.
CAST
Amruta Subhash ——————— Ravee
Subodh Bhave ——————— Avinash
Sonali Kulkarni——————— Gayatri (Ravee and Avinash's mother)
Sandeep Mehta——————— Vishwas (Ravee and Avinash's father)
Sayaji Shinde——————— Sripat Rao
Milind Shinde———————Tanaji
PLOT
On an eerie, drizzly night, a group of goons bring a wounded investigative journalist, Avinash, to a countryside bungalow of an influential local political leader, Shripat Rao (whom he tries to expose), to be held captive and also, looked after by the care-taker, Tanaji. After some time, a group of young cadre members (mostly students) of Rao's party pay a visit to carouse and make merry for the night. As the drizzle turns into an overwhelming downpour, everyone leaves, but Raavee, the one wasting her life in drugs and sex. Avi and Raavee come face to face, the rain stops and we come to know about their common past.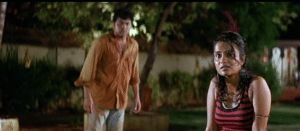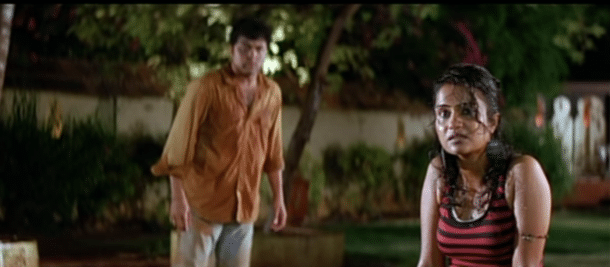 These two are siblings who were separated at childhood. While Avi went with his father, Raavee stayed with the mother. When Raavee accuses their father to be a deserter and a coward, an enraged Avi yells, calling their mother a whore. A frantic and distraught Raavee, then, decides to tell his brother the truth.
Flashback– Gayatri and Vishwas, a loving couple, live with their children, Avinash and Raavee. They own and work in a hardware factory. They're visited by Shripat Rao and his henchman, Tanaji. Rao convinces a reluctant Gayatri, an independent working woman,  to join his party and stand in the elections. She is encouraged and supported by Vishwas.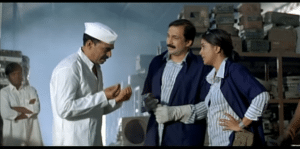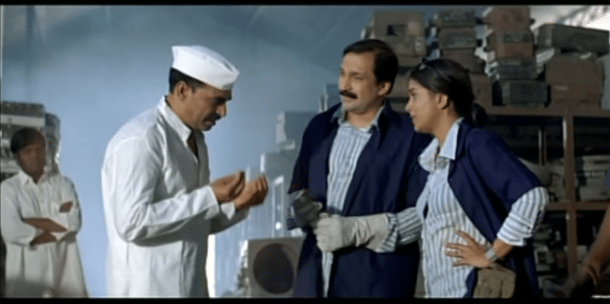 While keeping her morals intact, she does her job with honesty. Having developed a liking for Gayatri, Rao frames Vishwas in a fake drug smuggling case and offers her to bed him. With no recourse left, she complies and Vishwas gets released, completely oblivious to what led to it. A guilt-ridden Gayatri gets continuously exploited by Rao, who threatens to disclose the truth. One day, finding her in a compromising position with Rao, Vishwas loses his mind. He takes his son, Avi, with him, while Gayatri manages to keep Raavee.
Present– On realising the truth, a devastated and remorseful Avinash urges Raavee to help him escape and meet their mother.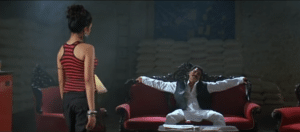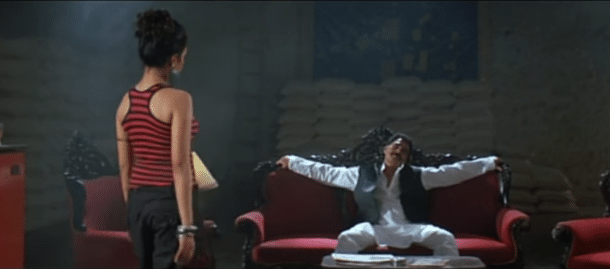 Raavee, then tells him about how she constantly got humiliated, abused and assaulted, ultimately going completely mad and dying in a car accident outside his very office. When Rao arrives at the bungalow Raavee, having gone a similar fate, kills him. Avi and Raavee are helped by an equally oppressed and frustrated Tanaji to escape, as he takes care of the situation. Avi tells Ravee that their father committed suicide.
COMMENTARY
Until 2010 Marathi Cinema had a limited audience. Even the most talented artists had not become household names. This sometimes also gave freedom for film-makers and actors to take up risky and bold story-lines without judging the characters. Tya Ratri Paus Hota is one from the last batch of such releases. The character construction and narrative is layered, complex and unapologetic, brought to us without any care for creating 'morally righteous ideals' for the fans.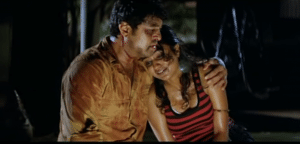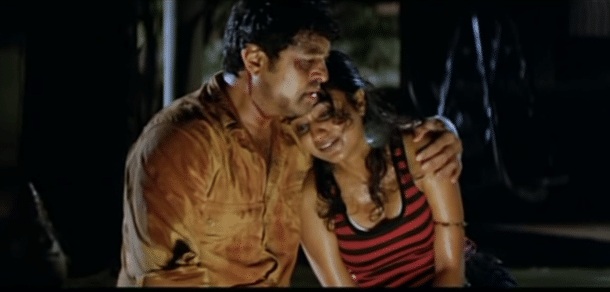 The rain is used as a metaphor for the chaos in the lives of these two characters. The still shots of a heavy downpour scattered in between the scenes give a sense of stillness and constancy, as if, the characters have become used to their miserable existence. They come face to face with it only when their lives converge. That's the point where the rain stops. But, instead of bringing calmness, the absurdity (similar to Heidegger's hammer theory) brings frenzy and mayhem with it. Therefore, a chaotic history is suppressed by external normalcy, while the realisation of the truth is accompanied by external quietness (rain stops) filled with frantic sound effects and noises.
While Gayatri and Shripat Rao are diametrically opposite characters with a progressively linear character graph, Tanaji and Raavee are nuanced and convoluted. Both of them share so much in common.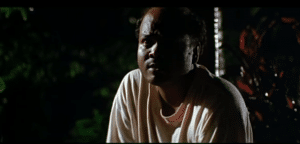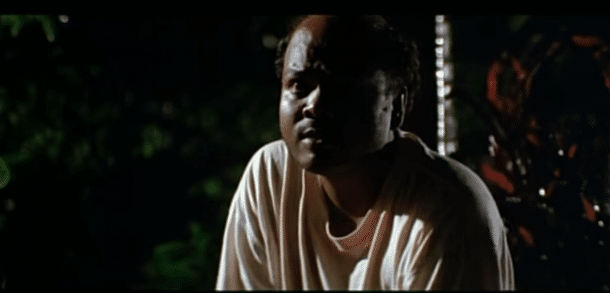 Even after having forced to commit murders and crimes, Tanaji is not converted into a devious beast. He lives his life as a docile, acquiescent slave of his master and takes care of the visitors. He has to come to terms with his past only when he eavesdrops on the siblings' conversation. In a similar way, Raavee lives with her horrifying past and present, behind the facade of a carefree girl. Avinash and Vishwas are somehow similar. Vishwas refuses to trust his own wife and, like his father, Avinash grows up hating his mother.
The soulful music by Narendra Bhide and songs are sung by singers like Asha Bhosale, Roopkumar Rathore, Nandesh Umap and also, Amruta Subhash is hauntingly beautiful. They give a chill down the spine and enhances the intensity and the tension.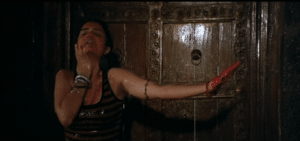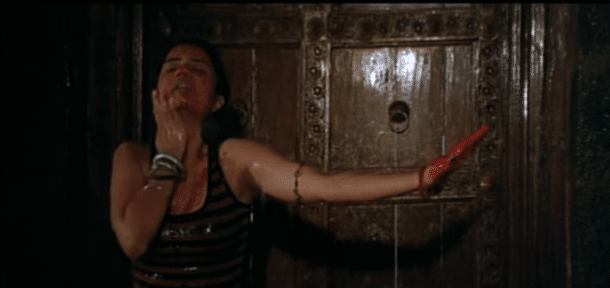 Although I wish to see more such films, the growing superstar culture and popularity in the Marathi film industry is making actors choose 'safe' and 'uncorrupted' roles. We no longer get to see prolific actors like Subodh Bhave associating with audacious projects since that carries the risk of tainting their image and affecting their commercial viability.
TRIVIA
Gajendra Ahire also wrote the beautiful lyrics to the songs.
REFERENCES