Jait Re Jait is a 1977 Marathi film directed by Jabbar Patel. With Smita Patil and Mohan Agashe in lead roles, the film revolves around the life and tradition of the Thakkar tribe in Maharashtra. The film is based on Thakurwadi written by G.N. Dandekar and  was produced by Usha Mangeshkar and Hridaynath Mangeshkar.
Cast
Mohan Agashe  ——————— Nagya
Smita Patil ————————— Chindhi
Sulabha Deshpande
Nilu Phule
Shriram Ranade
Seema
Story
Jait Re Jait starts with Nagya, a tribal drummer and honey gatherer who is obsessed with attaining a state of purity. Chindhi has left her husband who she deems useless. They meet and fall in love and Chindhi becomes pregnant with Nagyas child. They strive to get united and live together.
One day, when Nagya goes into the forest to gather wood, he is attacked by a Queen of honeybees and is injured in the eye. He decides to take revenge on the bees by destroying their beehives. The bees have their hives on a steep mountain which is difficult to climb. However, Nagya is firm on his decision and succeeds in his climb, supported by Chindhi, who waits at the base of the mountain. Though the beehives are destroyed, the angry bees attack Chindhi and she dies in an accident. So in the end, though Nagya has his revenge from the Queen Bee, he loses his Queen in the attempt – the paradox signified by the name Jait Re Jait (Win-Win).
Commentary
Jait Re Jait is a poignant tale of love and loss in a society much different from the cities and leads the viewer to witness the trials and tribulations of the protagonists, their life and aspirations in a tribal setup. The journey of Chindhi, who treads on a different path following her heart and pays the ultimate price, has been sketched in a sensitive manner.
Jabbar Patel excels in his treatment and succeeds in creating the tribal way of life on celluloid almost perfectly. Cinematography is a strong point of the film, seconded only by its immensely popular music. Performance-wise, Jait Re Jait sees one of the best performances by Smita Patil. Mohan Agashe and Nilu Phule are very good in their roles.
Jait Re Jait portrays life's ultimate battle, and the price one has to pay to win it. It is the moment of glory for the Marathi Cinema.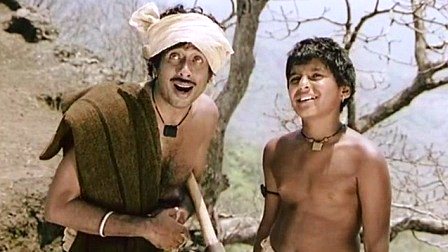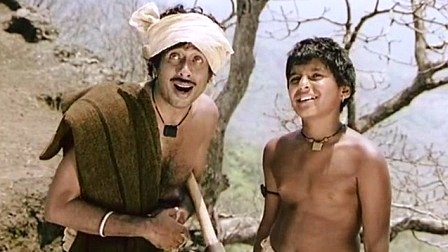 Awards
National Film Award for Best Marathi Film (1978)
Filmfare Award for Best Actress (Smita Patil) (1978)
Filmfare Award for Best Director (Jabbar Patel) (1978)
Maharashtra State Film Award for Best Director (Jabbar Patel) (1978)
Trivia
Though the film was not a commercial success, its songs were a big hit and are still popular today
Except for the main cast, most of the junior artists were actual tribals.
Reference
Jait Re Jait on YouTube