Nayakan [Nayagan] (1987) is a Tamil language film written and directed by Mani Ratnam. Based on the life of mob boss Varadarajan Mudaliar, the film tells the story of his rise in the Underworld of Bombay and subsequent fall. It also takes a peek into the lives to South Indians in Bombay of the 1980s and chronicles their struggle. This Kamal Haasan starrer was widely acclaimed upon its release and is considered among the finest of the Indian Cinema.
CAST
Kamal Haasan – Velu Naicker (Sakthivel)
Saranya – Neela
Karthika – Charumathi 
Nassar – ACP Patil
Janagaraj – Selva
Tinnu Anand – Ajit Kelkar
Nizhagal Ravi – Surya
CREW
Direction – Mani Ratnam
Story – Mani Ratnam
Music – Ilaiyaraaja
Cinematography – PC Sreeram
Editing – B Lenin, VT Vijayan
Production – Muktha Arts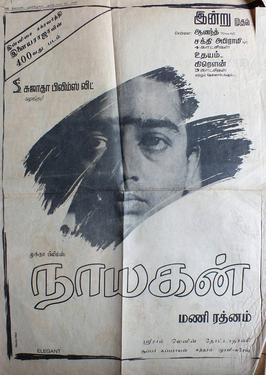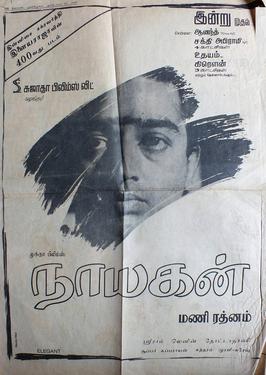 Film Poster. Sujatha Productions.
STORY
Nayakan is the story of Sakthivel, a young boy in Tamil Nadu. Son of an underground trade union leader, a young Sakthivel (Kamal Haasan) is tricked by Police into revealing the whereabouts of his father. His father is shot dead by the Policemen. Feeling betrayed, an enraged Sakthivel stabs the police inspector and runs away to Bombay. Upon reaching Bombay, a destitute Sakthivel lands up in Dharavi and meets Hussain, a smuggler with a kind heart. Hussain takes the young boy under his fold and raises him.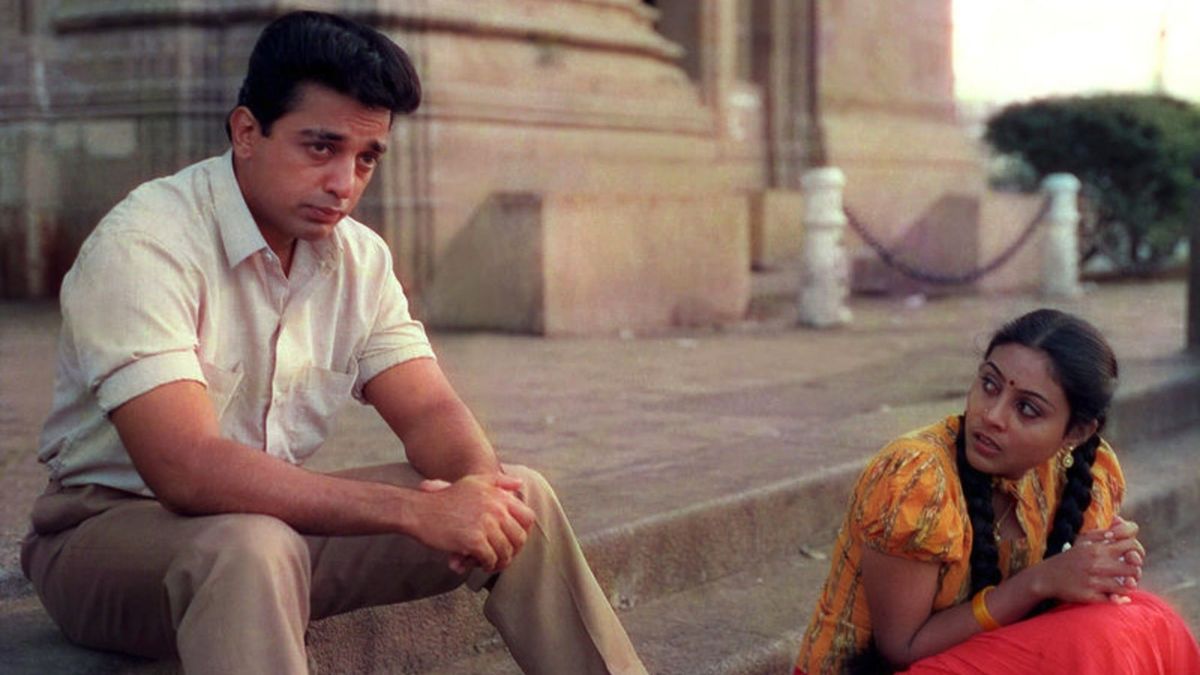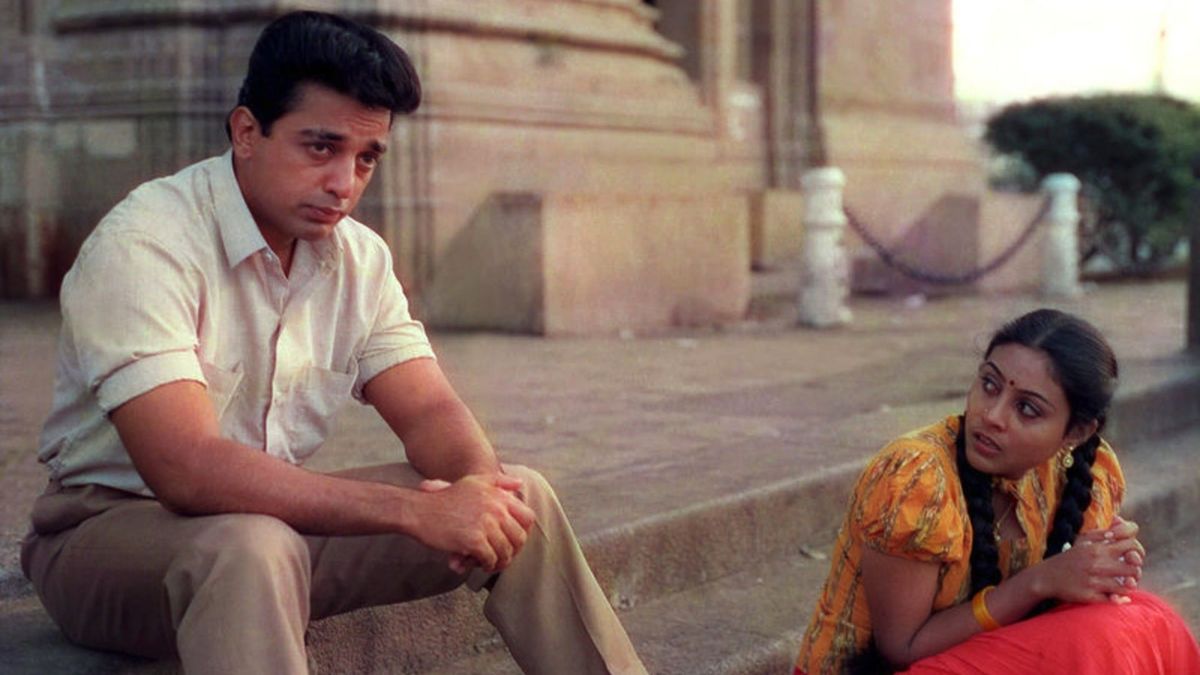 Once Hussain falls ill and Sakthivel, now a young man, goes to carry the smuggling activities on his behalf. His actions bring him into direct conflict with some powerful people who conspired to get Hussain arrested and killed with the aid of Kelkar, a corrupt police inspector. The case is closed like that of a suicide, making Sakthivel very angry. He kills Kelkar, and takes his widow and a mentally disabled son, Ajit, under his care. He gains followers and starts building his own little underground empire in Dharavi.
Sakthivel then meets Neela, a schoolgirl who was forced into flesh trade to make ends meet. Her innocence wins his heart. They fall in love, get married and have two children – Surya and Charumathi. At the same time, his power gradually rises in Bombay. He becomes a Godfather of sorts, feared by the rich and revered by the poor, and is given the title of "Velu Naicker" or The Leader by his people. Naturally, he makes powerful enemies who make attempts on his life. In one such attack, Neela is killed. Fearful of the safety of his children, Sakthivel sends them to Madras.
A few years later, Surya and Charumathi come back to Bombay to stay with their father. Surya follows his footsteps but is killed in a gang war.  Charumathi blames Sakthivel for the death of her brother. She asks him to leave Bombay and start everything afresh. When he refuses, she leaves him. Velu Naicker is again left all alone.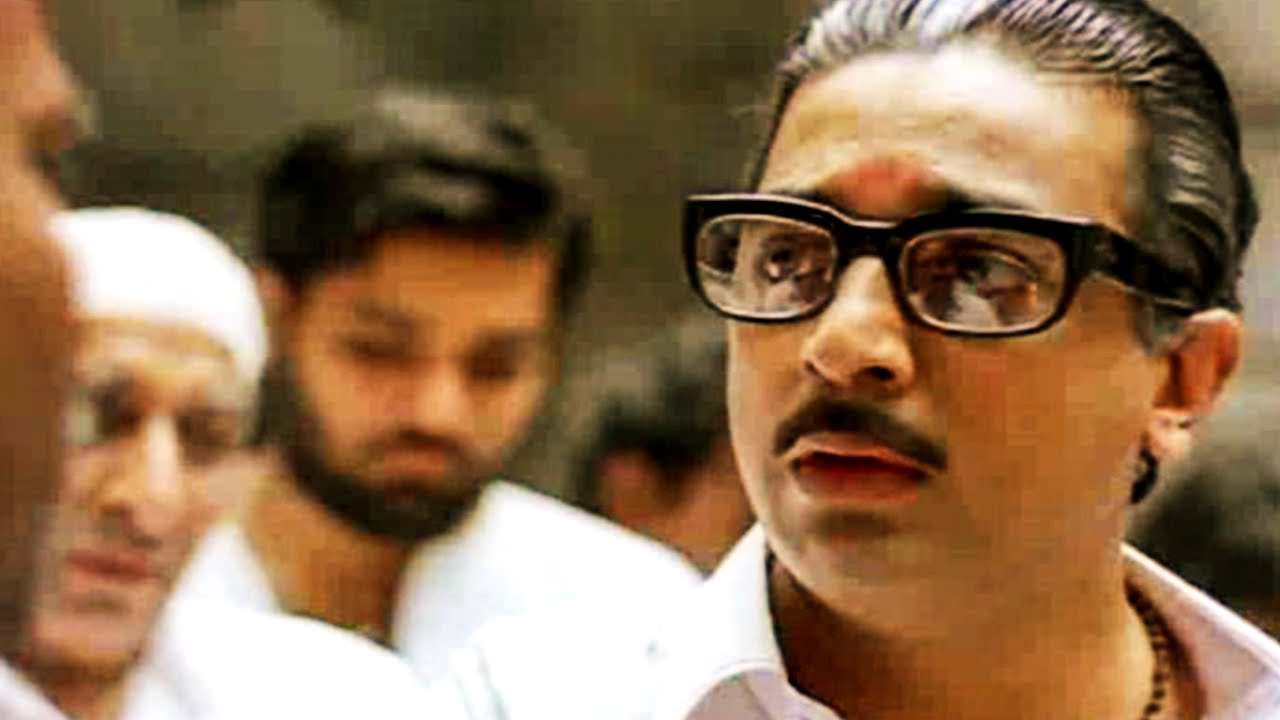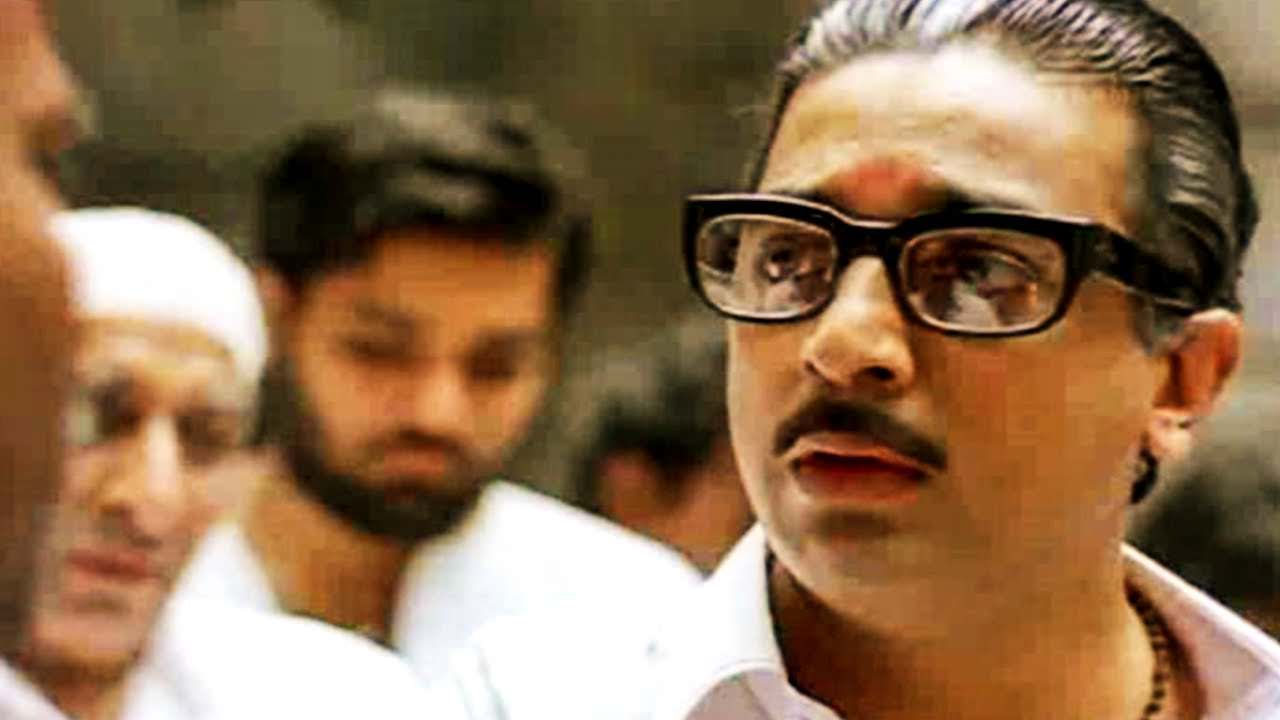 A new Assistant Commission of Police Nassar is posted in Bombay with a mission to eliminate the Bombay Underworld and its prominent mafia bosses. The first on this list is Sakthivel. The ACP starts collecting the pieces of evidence to nail Sakthivel and comes on his radar. When Sakthivel goes to meet him, he gets to know that the Police Officer is married to his daughter Charumathi and they have a son. He leaves in a hurry. The ACP also learns that his wife is the daughter of a gangster and starts suspecting her.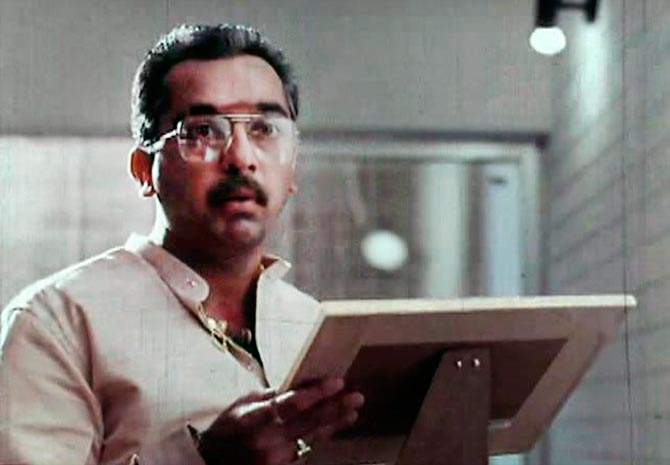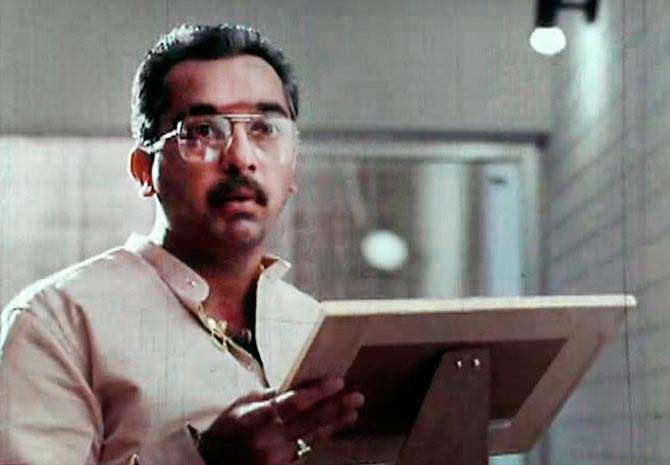 Sakthivel learns that Charumathi is married to the ACP
Hounded by the police, Sakthivel is now on a run. Many of his allies have now been arrested and he cannot bear to let police continue to torture them to get his whereabouts.  He decides to surrender. However, before he can hand himself over, police arrive at his hideout to arrest him. As it turns out, Charumathi has given his location to the police. The ACP has also met Kelkar's family and Ajit now knows that Sakthivel had killed his father. The shock of this revelation disturbs the balance of his mind further.
The Court trial against Sakthivel does not stand for long as no one is willing to come forward and testify against him. He is acquitted of all charges and comes out of the courtroom to be greeted by a large crowd who have come to cheer for their Vellu Naicker. He finally meets his grandson who is also named after him. When his grandson asks Sakthivel if he is a good man or a bad one, he gets emotional and replies that he does not know. As he moves forward among a crowd of his followers, Ajit comes forward wearing his dead father's uniform and pumps bullets in his body. Vellu Naicker is dead.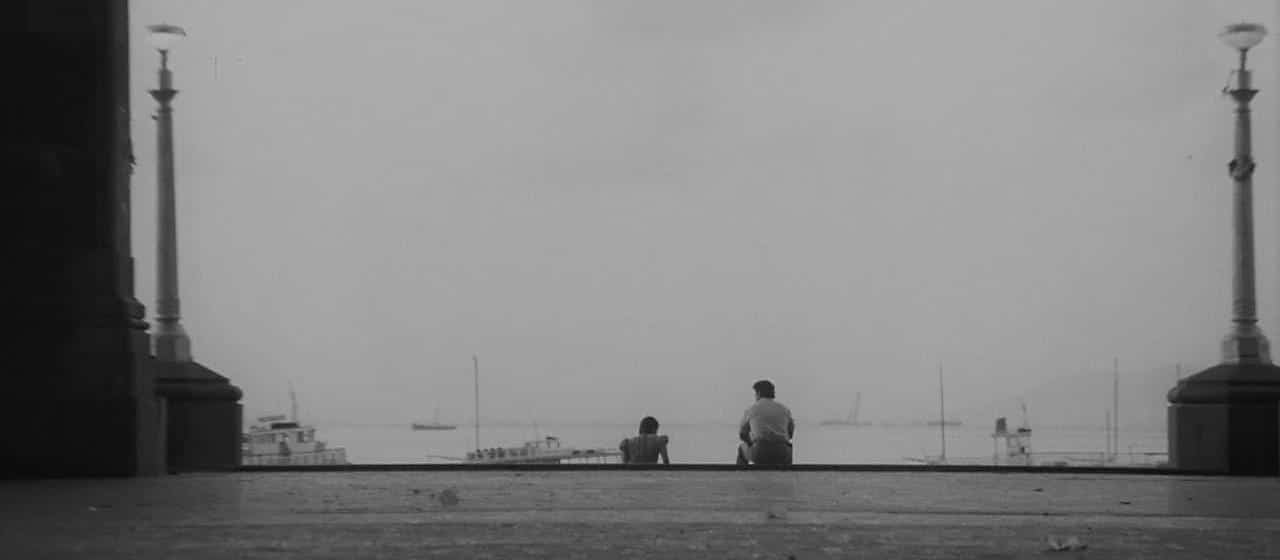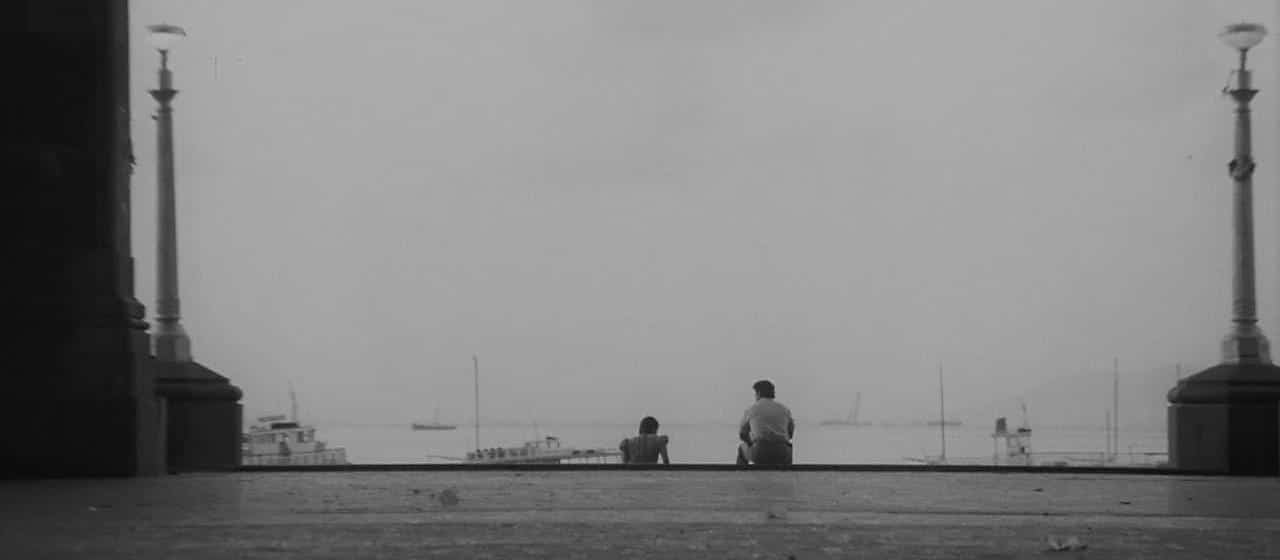 Nayakan is often considered the 'tour de force' of Mani Ratnam where he not only shone in parts but showed complete control over every aspect of the narrative. Nayakan was one of those first films that transcended the boundary between Commercial and Parallel cinema of the 1980s and created a niche for itself. Over the years, this film has achieved a Classic status because of the gritty and realistic narrative adopted by the Ratnam.
In her book, 'Contemporary Indian Action Cinema (Gopalan 2000)', the author argues that Nayakan was actually a simple narration laden underworld based film that rode on the theme of revenge. That such a simple story be made into a classic requires a brilliant director who can take the mantle and drive the film forward. This is where Mani Ratnam shines. Barring some opening shots, he is in complete control of the narrative through the length of the film and holds sways over the emotions of his audience.
Nayakan was inspired by Godfather (1972) and Once Upon a Time in America (1984) and Mani Ratnam never made any qualms about that, even though he never accepted it openly as well. However, this film does not remain as a mere caricature of those Hollywood classics and carves a path for itself. Nayakan has a soul, a very Indian one at that, and with a myriad range of emotions and multilayered characters and complex relationships, it has the required depth to touch the viewers on an emotional level unlike any run of the mill gangster movie. There are several moments from the film that stay with the audience much longer after the credits have rolled up. Then you watch Nayakan again and after every repeated viewing, the film manages to grow some more on you.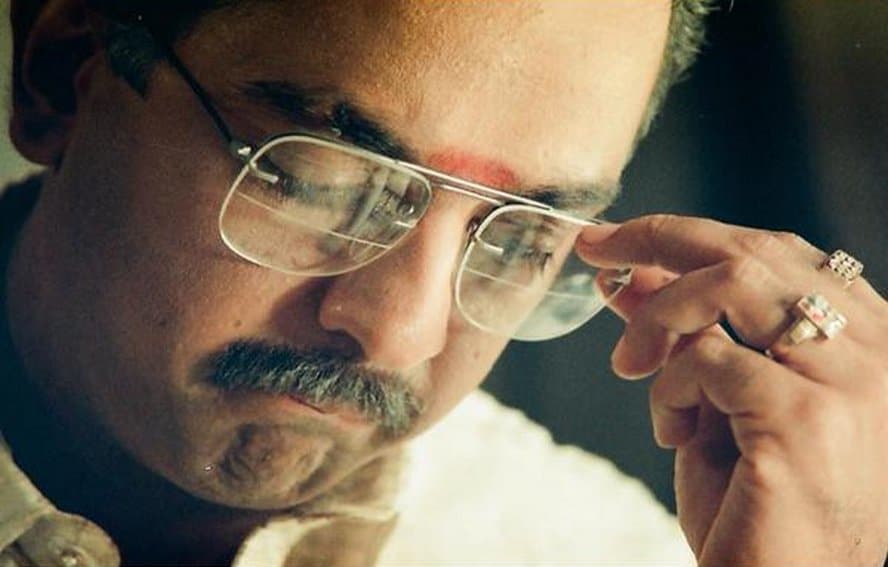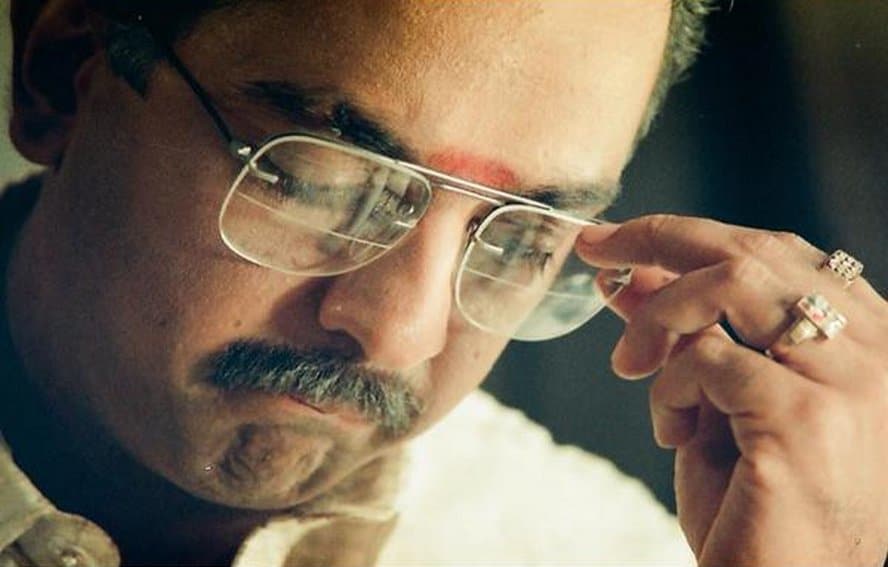 It will be unfair to leave the commentary on this film without a few words about Kamal Haasan. Nayakan is Kamal's movie and he knew how important it was for him. He shines like the Pole Star through the length of this film, right from the entry of a young Velu to the last scene where Velu Naicker is felled by the bullets from Ajit's revolver. He becomes the life and soul of the film, becoming one with the character he is playing and goes on to prove again what a giant of an actor he is.
On the technical perspective, the cinematography by PC Sriram can be considered world-class, capturing lights and emotions perfectly. The editing by VT Vijayan is crisp and takes some inspiration from The Godfather. Though the music by Illayaraja was a superhit in the 1980s, it may sound a little dated to contemporary viewers. Some of the song and dance sequence could have been done without. 
Overall, Nayakan was both a smashing hit and a critical success upon its release and holds a respectable position in the World Cinema even today. 
In the 1980s, Muktha Srinivasan narrated a script inspired by The Godfather to Sivaji Ganesan and the latter agreed to act in the film. Amala and Kamal Haasan were also roped in to act in this film. However, fearing that the film will be more about Ganesan and not himself, Haasan decided to drop the project.
Kamal was then told about Mani Ratnam, an upcoming director who had made an impressive directorial debut with Pallavi Anu Pallavi (1983).
Mani Ratnam had initially suggested two scripts to Kamal, one was on the lines of Dirty Harry (1971) and Beverly Hills Cops (1984) and the other was based on the life of underworld don Varadarajan Mudaiar. Kamal was impressed by the second script and decided to take it for his next film. The film was titled Nayakan (Hero). Interestingly this script had been rejected by other producers when Mani had narrated it to them a couple of years ago. 
Mani wanted Kamal's look to be as realistic as possible. He preferred a traditional Tamil Hindu attire for Kamal, as opposed to the usual bearded and suited appearance of gangsters as was popular then. After some hesitation, Kamal agreed to Mani's advice. To make his jawline fuller during the latter half of the film, prosthetics were used.
Neela, the character of Velu Naicker's wife was created later to bring more emotions in the film and cater to the family audience. Some known names like Debashree Roy from the Bengali Cinema were considered probable for this role but it was finally given to Saranya, her first film ever. Nassar landed with the role of the ACP although Raghuvaran was also one of the candidates. Tinu Anand came to play the role of Ajit, the one who would kill Velu in the end.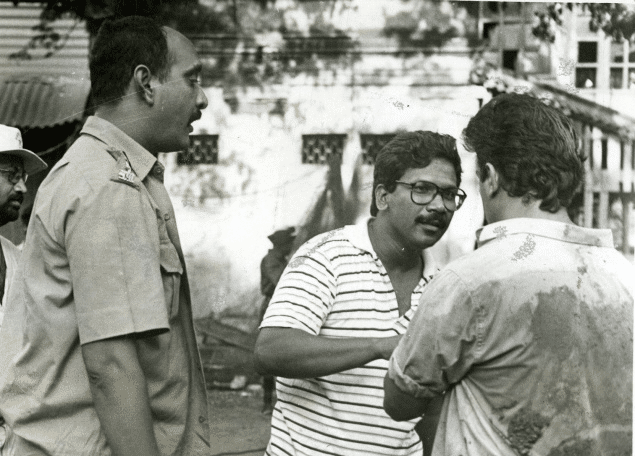 Mani and Kamal during the shoot
The initial plan was to complete the shooting in 60 days with 70 rolls of film. However, time and cost overruns happened and increased the budget beyond Rs 1 Crore. Most of the work from the first shoot was scrapped and were redone later. Several test-shoots later, the crew was ready for the second round of shooting and got the aesthetics and technical aspects on track this time. The shooting happened in January 1987, in areas of Dharavi and Venus Studio in Chennai where Dharavi was recreated in sets. Thousands of junior artists were hired to recreate the slums. Pigeons were also brought in to give it a realistic touch. As the budget was tight, Kamal used some of his own props like his own gun for the shoot.
Kamal and Mani met Varadaraja Mudaliar in person before the shoot. It was in fact, Mudaliar who suggested that Velu should die in the end.
The first cut of the film ran for three hours. Mani and Kamal wanted to release the film uncut, however, the producers insisted on making it shorter as they felt the audience won't sit in the theatre through such a lengthy film.
Trivia
Nayakan was Illayaraja's 400th film. He even wrote a song in the film. 
The Censor Board initially refused to allow the release of the film with the argument that it was based on a living person. They relented only when an undertaking was given by the producers that the film was not based on the life of Mudaliar. 
Nayakan was a huge commercial success, running for 175 and completed a Silver Jubilee. 
Awards & Recognition
National Awards 1987 – Best Actor, Director, Cinematography, Art Director 
Cinema Express Award – Best Actor, Director
60th Academy Awards – Nominated for Best Foreign Film
TIME – All-Time 100 Best Films 
Moving Arts Film Journal – Greatest Films of All Time
Nayakan (1987) on YouTube