Sudani From Nigeria is a 2018 Malayalam film directed by Zakariya Mohammed. The film tells the story of a local football club in Kerala where the manager Majeed recruits three footballers from Nigeria for his team. When one of them gets injured, he recuperates in Majeed's household for a while, and the bond forming between takes the narrative forward.
Made on a small budget, Sudani From Nigeria received both critical and commercial acclaim. It not only performed well on the box office but also went to win the National Award for the best Malayalam Film in 2019.
Cast
Soubin Shaheer – Majeed
Samuel Abiola Robinson – Samuel
Savithri Sreedharan – Jameela
Sarasa Balussery – Beeyumma
Aneesh Menon – Nizar
Lukman – Rajesh
Crew
Direction – Zakariya Mohammed
Story – Zakariya Mohammed
Screenplay – Muhsin Parari
Music – Rex Vijayan
Cinematography – Shyju Khalid
Editing – Noufal Abdullah
Production – Shyju Khalid, Sameer Thahir, Sanu Thahir
Zakariya Mohammed's debut film "Sudani From Nigeria" brings forward a truly humane story from behind the scenes of Kerala's footballing community. The Sevens Football Tournament that witnesses small to big football clubs and their loyal fans competing against each other becomes the playground of many foreign nationals hailing from war and poverty hit countries, who not only love the game but it is their only source of income. Samuel Robinson, a player from Nigeria, plays for the club "MYC Accode" in Kerala's Malappuram district. Unaware of foreign customs and lack of social encounters, the locals often describe Robinson as a Nigerian, Ugandan, Sudanese/Sudani. Hence, he is fondly known as "Sudu". In no time, Sudu has gained popularity and often eyed by managers of rival teams.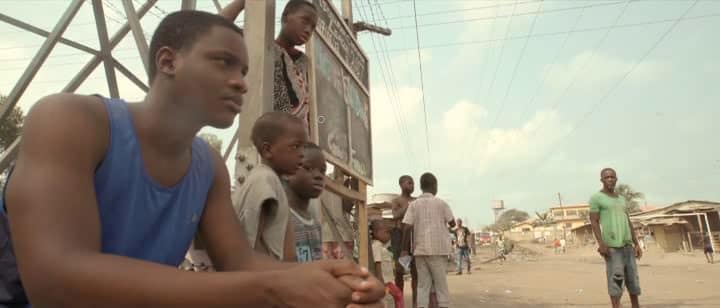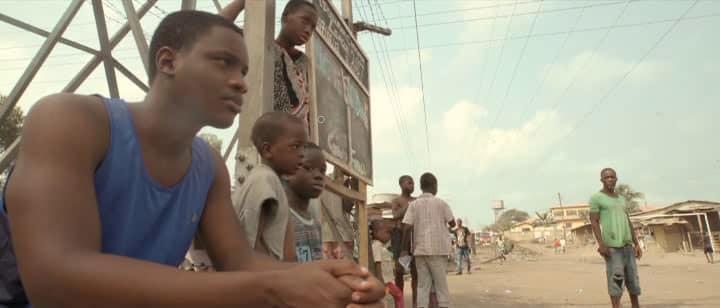 Things go for a toss when Sudu gets injured in an accident, and the cash-strapped club manager, Majid Rahman (played by Soubin Shahir) takes Sudu in his own care at his home, to save on hospital costs and save his "asset". While everyone in the locality is eager to meet the local celebrity, Majid's mom, Jameela (played by Savithri Sreedharan) develops a special bond with the footballer and treats him with utmost care. There are some genuinely heartwarming moments between them, where they don't understand each other's language but bond emotionally like all mothers and sons. Sudu and Majid too develop a tender bond in due time. The inquisitive locals soon turn into caregivers, making Sudu enjoy the Malayali ways of life. This acts as a constant reminder to the need for a more inclusive and loving society especially in current times when aggressive stands often turn deadly and ultimately the innocents suffer.
Football is a beautiful game. It teaches you to be a true sportsman even in times of adversity, both on and off the field. The belief that a manager has in in his players, whether they are scoring goals or not, makes the game contribute significantly towards making an inclusive society. It not only unites people but gives them a reason to survive.
Director, Zakariya's way of storytelling is natural and to the point. He paints with human emotions non-exploitatively, an art than is rarely mastered when the lives of common people are portrayed on the silver screen. Soubin Sahir, a superstar in the Malayalam film industry looks sincere and lovable playing the role of Majid. The scenes between him and Sudu are filled with laughable banters and empathetic actions in equal proportions. Mostly dialogue-driven, the narrative feels natural to the situation with no excessively dramatic sequences and no "triumph of the spirit" treatment of the plot; all thanks to screenwriters Zakariya Mohammed and Muhsin Parari. There are a few songs in the film to celebrate and contemplate certain situations. The background score by Rex Vijayan effectively adds to the drama. Cinematographers Shyju Khalid and Sameer Tahir, also producers of the film, successfully capture the beautiful locales and the human conflict. Their camera transports the viewers into the small but merry residences of the family and the football players and makes the film a delightful and memorable experience.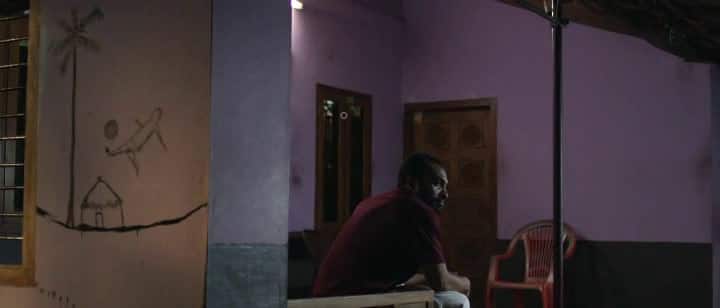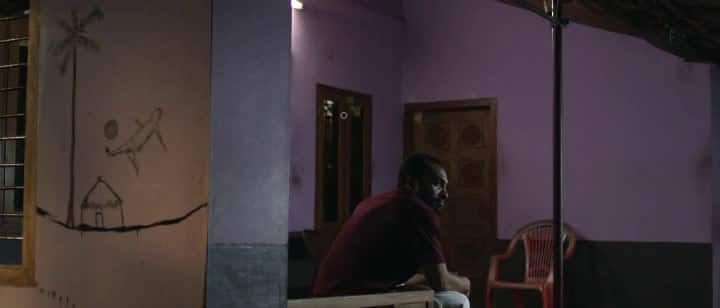 While viewers enjoy the slice of life acts, there are ample twists in the drama to keep us engaged and emotionally invested in the characters. Sudani From Nigeria is a sports-drama film without much of the sports. It is a film about how humanity knows no borders and love surpasses all boundaries.
Awards & Recognition
National Award for Best Feature Film in Malayalam (2019)

Kerala State Film Award for Best Film (2019)

Kerala State Film Award for Best Debutant Director (2019)

Kerala State Film Award for Best Screenplay (2019)

Kerala State Film Award for Best Supporting Actress (2019)

Filmfare Award for Best Film – Malayalam (2019)
Asianet Film Award for Best Film (2019)
YouTube – Sudani from Nigeria Official Trailer