Bimal Roy (1909 – 1966) was one of the legendary filmmakers in the history of Hindi Cinema. He directed and produced many blockbusters in his life and he also won several awards for his directions. He is known for some of the popular socialistic movies like Biraj Bahu, Bandini, and Parakh. His career is not just restricted to Hindi movies but he also produced many Bengali movies.
During his career, he not only worked as a director but he also worked as an editor, producer, and cinematographer. Unfortunately, Bimal Roy passed away in 1966 after battling cancer for years but he left a legacy behind himself. He continues to inspire new age directors and film-makers with his work and legacy.
Life and Early Work
Bimal Roy was born in Sutrapur in Dhaka on 12 July 1909. He was born to a Bengali Baidya Zamindar Family and today, Dhaka is a part of Bangladesh. In the later years, he got married to Manobina Roy and the couple had 4 children. Rinki Bhattacharya is also the daughter of Bimal Roy and Manobina Roy.
It is known that Bimal Roy started his career in Calcutta when he started working as a camera assistant for New Theatres Pvt. Ltd. He also assisted in popular movies like Devdas (1935). The first movie that he directed was Bengal Famine in 1943. Bimal Roy also played a prominent role in Parallel Cinema Movement in the 1040s and 1050s. Bimal later moved to Mumbai with his team as Mumbai became the hub for the movie industry.
Filmmaking
In 1950, Bimal Roy moved to Mumbai and his team included personalities like Kamal Bose, Nabendu Ghosh, and Salil Chaudhury. After establishing his base in Mumbai, Bimal Roy released movies Maa (1952). Bimal had been very popular for his romantic melodrama movies that also addressed several social issues. Because of his in-depth understanding of human strength and weakness, he was able to highlight many social issues in his movies. Other movies he directed include Hamrahi (1945), Parineeta (1953), Naukari (1954), Prem Patra (1962), and many more. The last movie directed by him was Life and message of Swami Vivekananda in 1964).
During his career, he won several awards which include Filmfare Awards, National Film Awards, and an award at Cannes Film Festival. Do Bigha Zamin had been the most successful movie as it helped Bimal Roy in winning several awards. Other movies for which he won awards include Parineeta, Biraj Bahu, Sujata, Bandini, and many more.
The Cinema of Bimal Roy
Bimal Roy's filmss influenced personalities not only in Indian Cinema but also in World Cinema. He also directed movies on reincarnation and it is known that he had been influenced by several Italian movies and his work also inspired American Movies like The Reincarnation of Peter Proud (1975). Many of his movies are being digitalized by the National Film Archive of India to ensure that this golden era is preserved safely. In addition to this, Bimal Roy's work has also been showcased in many international film festivals hosted in North America, India, and Europe.
Bimal Roy on Art House Cinema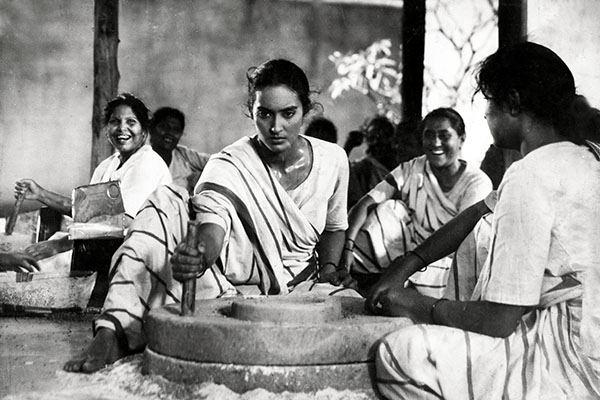 Bandini is a 1963 Hindi film directed by Bimal Roy, based on a Bengali novel Tamasi written by Charu Chandra Chakraborty. A female centric film, Bandini is considered the best film made by Bimal Roy and one of the crowning achievements of the Indian Cinema.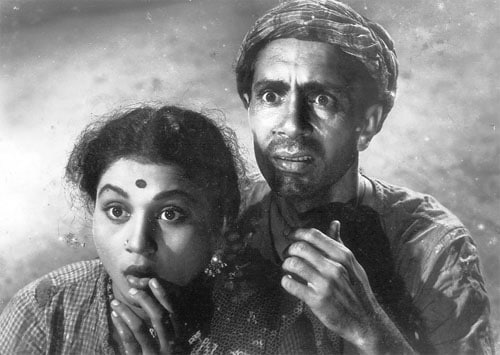 Do Bigha Zamin (Two acres of land) is a 1953 film directed by Bimal Roy. Inspired by Italian neo-realistic cinema, this film is known for its socialist theme, and is an important landmark in the early parallel cinema of India, also considered as a trend setter.