Aneek Chaudhuri, the director is a renowned film theorist and filmmaker whose films have been screened at various international film festivals of repute. He has been involved with making films since the age of 18. He started with shorts and later moved on to feature-length films. Besides, he has been involved with thorough research on Color Theory in Indian Cinema.
His genre of work may be described as 'Avant Garde' and has been into inculcating Silent Cinema into the modern day era. He is considered to be a young abstract artist and has been frequently described as a 'Visual Painter' or 'Onscreen poet' by the critics.
His notable works are The Wife's Letter, White, Cactus, Katti Nrittam, Miss Khan say cheese!, And he blinks along with a bunch of documentaries. He has shown a mixture of realism along with surrealism in all of his films. However, most of his films are not available in India due to Censor issues and controversy. His most controversial works have been Cactus (where he had shown Jesus to be a female) and Katti Nrittam (where he blamed the Gods for a blemished mythology).
Life and Early Work
Born to Debasish Chaudhuri and Reena Chaudhuri in Calcutta (now, Kolkata), Aneek was born in a higher middle-class family where his both parents were working. His father was from the Civil Services while his mother, Reena was into teaching, and later, administrative field in education. He studied English from Delhi, and has attained education in English Grammar from University of Cambridge, and studied filmmaking from CRAFT. Later, he had been involved with shorts before moving to feature-films in 2016, beside his corporate job in Delhi. In 2013, he married his beloved Komal Vashisht, his most prominent pillar in his life (which did not last due to caste related issues); later he married someone from the Eastern part of the country and the marriage lasted for a period of two years till 2020.
Filmmaking
Aneek Chaudhuri was never in a rush to delve into feature-films this soon and was more into film theories till 2015. Beside the corporate job of his, he was involved with his research on Color Theory; on a tour to Kolkata with his documentary: Urban Voice, he had a thought to make a short on Tagore's Streer Potro. But, things changed and he decided to convert it into a feature-length film. He named it 'The Wife's Letter'.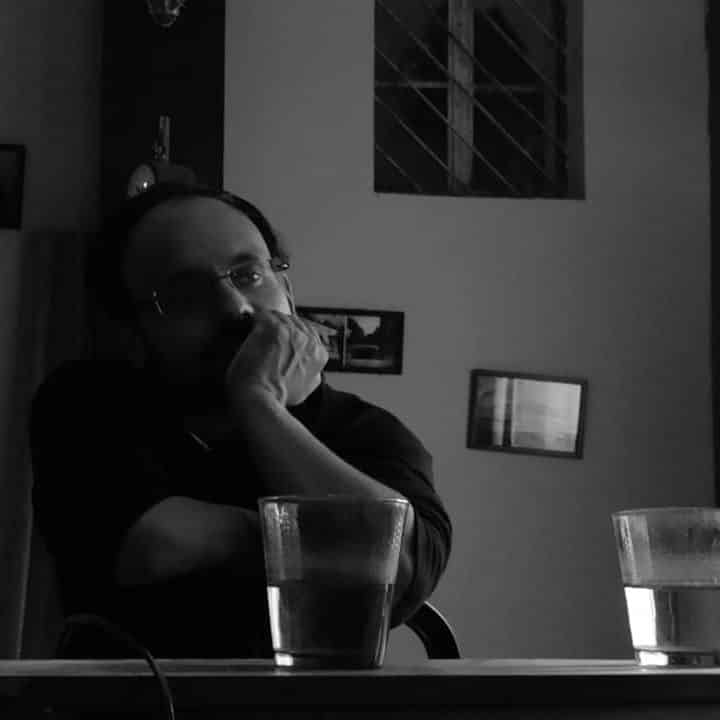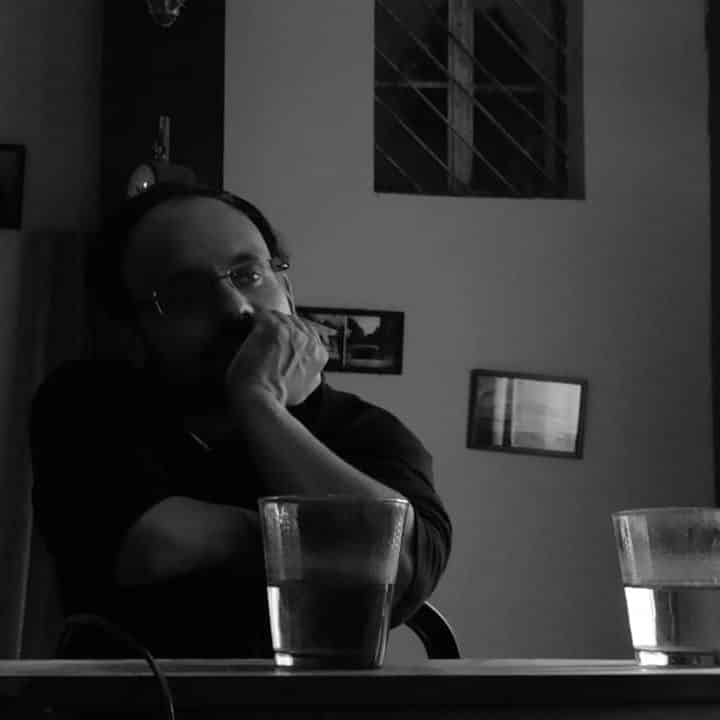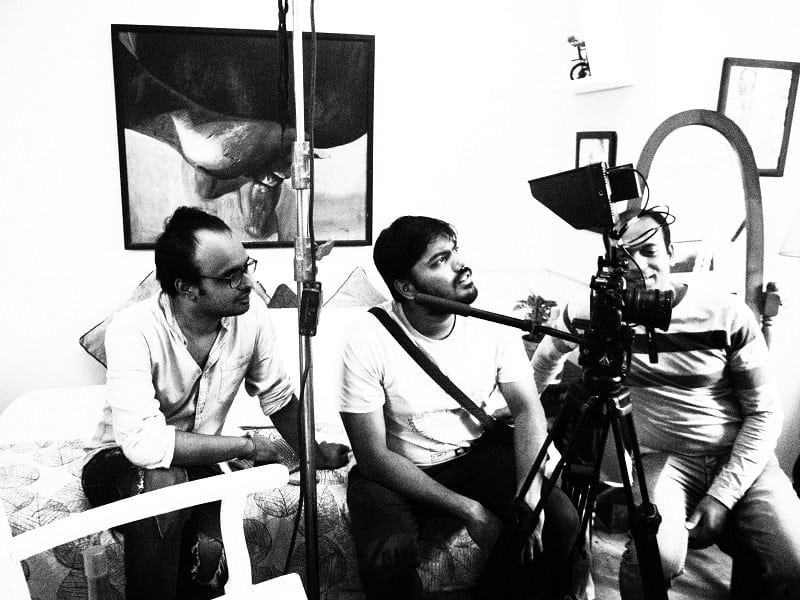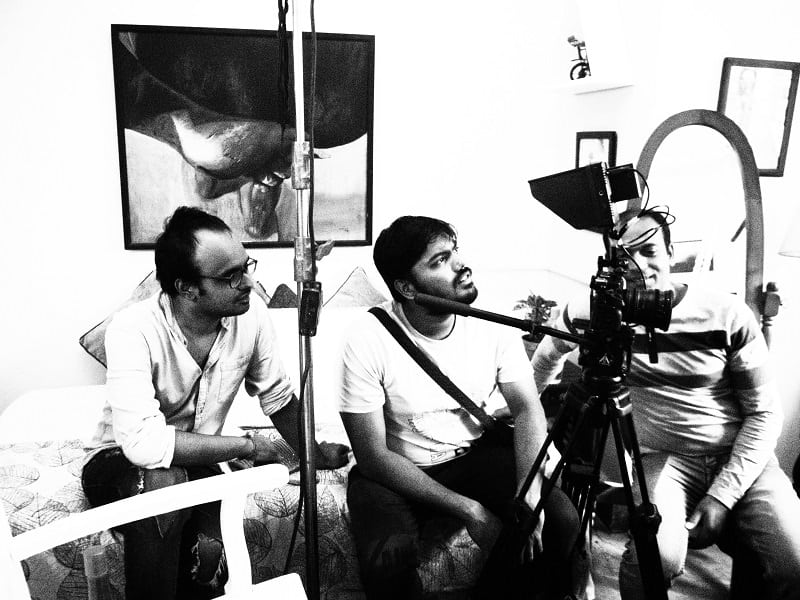 It was an overnight decision when he spent all his savings to create his first feature-length narrative 'The Wife's Letter'. It was an adaptation of Dali's 'Pierrot with a guitar' loosely based on Tagore's short story. It went on to the Cannes and Hamilton Film Festival. It was followed by silent feature-length films White (2018) based on rape and Cactus (2019) based on art pieces Pieta and The Last Supper.
Both films, White and Cactus went on to gain acclaim throughout the world including Cannes, Vienna, Melbourne, Rome to name a few. Recently, Cactus got inducted into the archive of Oscars or Academy Film Archive. This was followed by his Malayalam feature-length film Katti Nrittam which is an adaptation of Mahabharata in modern day context.
Aneek Chaudhuri has sought keen interest in Color theory and its relation to mathematics and has been still working with a fellow mathematician to prove the concept.
The Cinema of Aneek Chaudhuri
Aneek was thoroughly influenced by Polish filmmaker Krzystof Kieslowski and Soviet Filmmaker Andrei Tarkovsky and the same is deeply portrayed in his creations too. However, his initial inspiration has been Francois Truffaut's 400 blows; Ritwik Ghatak has taught him to speak of life in his Cinema. He has keen inclination toward Cinematography too considering his education in Physics in higher studies and he is involved with departments like sound designing, lighting, screenplay and editing too. His Cinema is more of an abstract art form which still needs some years to develop an audience for.
Aneek Chaudhuri on Art House Cinema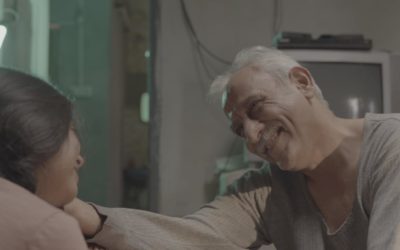 City filmmaker Aneek Chaudhuri has recently completed a film with Pawan Chopra. Directed by Aneek, the film is titled 'The tale of a Santa and his Moth' and stars Pawan Chopra and Usha Banerjee as the only two actors in the film.